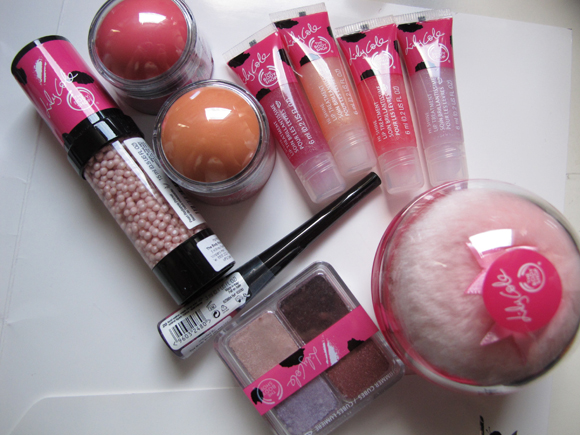 Hi!
In this entry, I will be featuring THE BODY SHOP Lily Cole's Limited Edition Makeup Collection pieces, swatches, and a quick LOTD using the products.
I have earlier shared with you  the whole Beauty with a Heart global movement that THE BODY SHOP is launching, link below:
http://retailtherapy.onsugar.com/BODY-SHOP-Beauty-Heart-Lily-Coles-Limited-Edition-Makeup-Collection-23145655
It is a fairly large collection, covering everything from blush to eyeshadows, primer, and glosses (with the exception of base products).   The collection is Limited Edition, so do grab your wishlist items quickly if you spot anything that you fancy.
I will be giving away the four lipglosses to ONE lucky reader, so stay tuned til the end of this entry to find out how you can stand a chance to win them.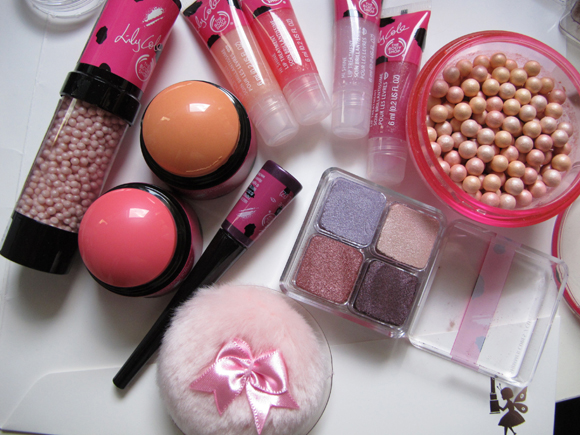 First up we have the Shimmer Cubes - a quad of four eyeshadows, it is called Shimmer Cubes 24. [Made in Italy]
01 Think Pink, 02 Live Lilac, 03 Go Violet, 04 Tint it Pink
They are all pretty decently pigmented, and work well to create a range of eyelooks.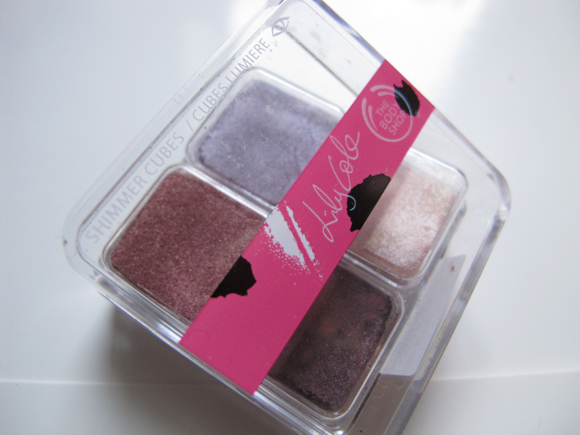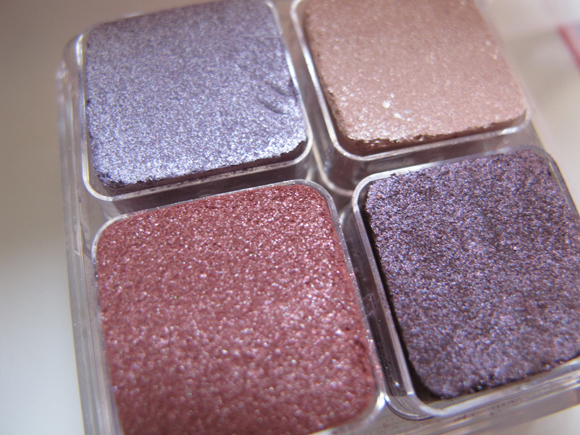 swatches - done without any base  - the 03 Tint it Pink is my fave among the four shades
(bottom left shade I mean)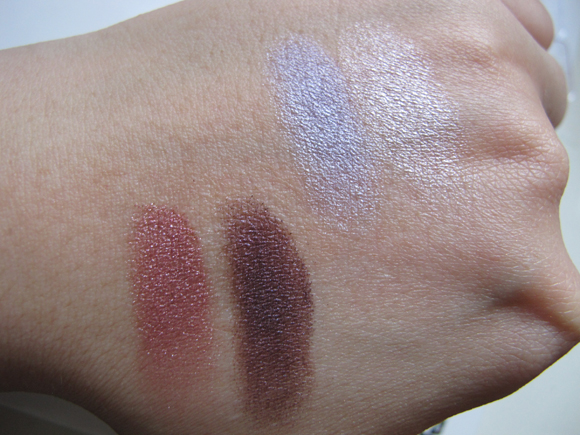 Next, we have a liquid eyeliner in the shade 20 (no name stated) - Made in Italy
It is a shimmery violet shade, that is appearing a bit more blue-ish in my pictures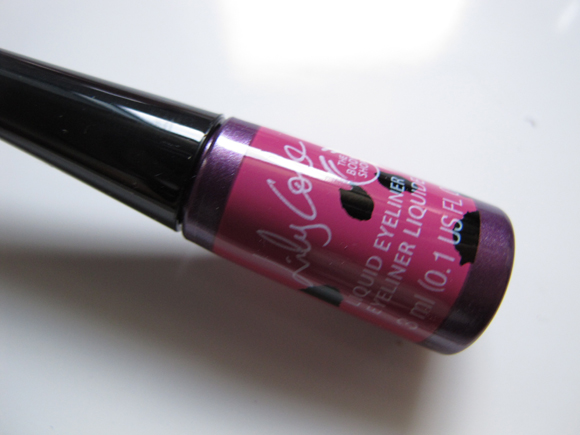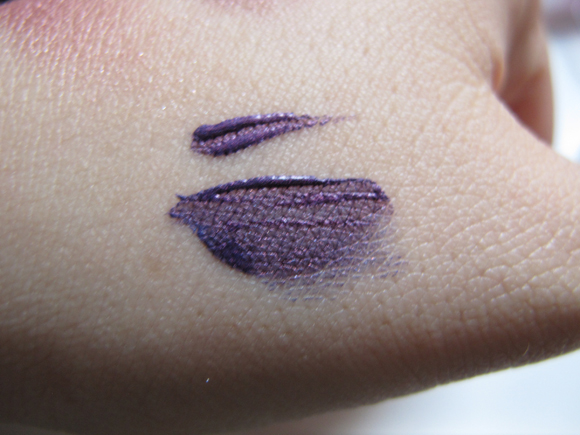 Next, the two Lip & Cheek Domes - 20 Pinch me Pink & 21 Crazy for Coral [both made in USA]
They are not very pigmented, which is good, because you won't go overboard with dabbing this all over your cheeks.
The texture is rather light and creamy, which makes me think it is better suited as a lip tint, not a cheek tint (potential to slide all over your face in this humid weather is not going to be fun).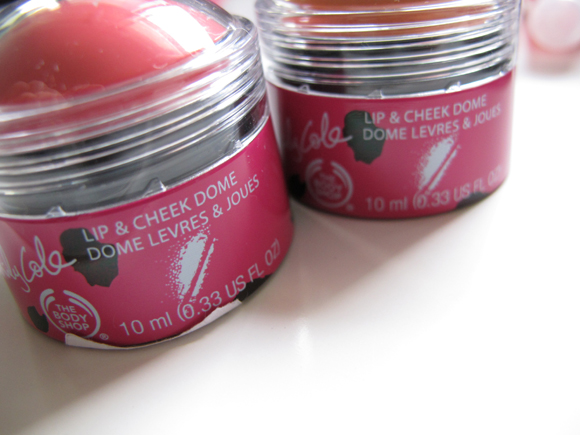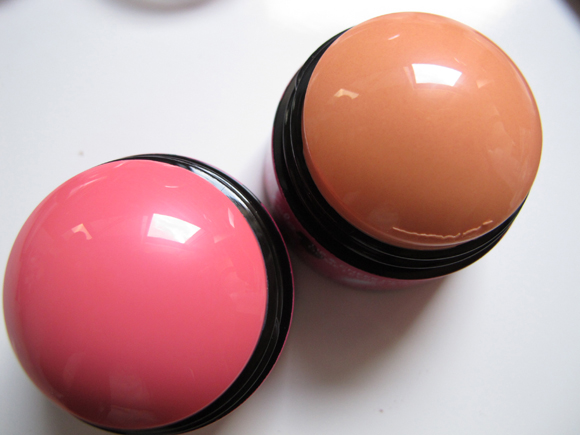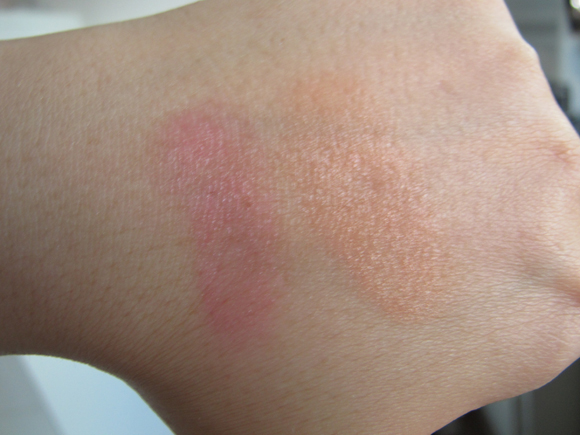 I slapped it on rather heavily on my cheeks - and it looks a little crazy here, cos I used quite a bit, but it blended out quite easily into the 'normal zone' again.
This is the Puff on Radiance containing a whopping 46 grams of product!!  I think you can use it all over your body... there is so much product! It is made in Italy.  A pale pink shimmering highlight powder 'balls'.  I didn't swatch this, but I used it as a face highlight in my LOTD which you can see later on.  Adds a radiant glow to my face.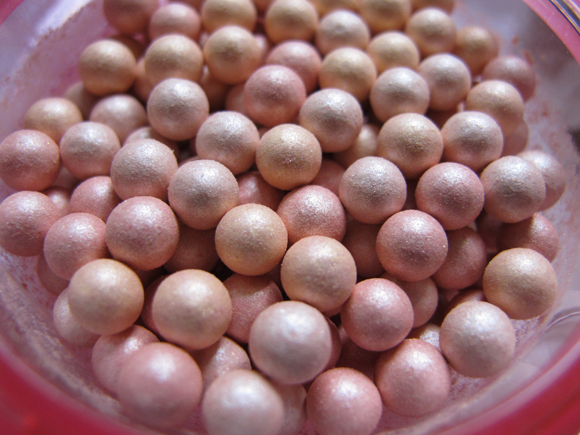 The Pearl Radiance Primer - again, has that ball bits in the product, and they are burst as they get pump out of the bottle.  This is made in Thailand.  There isn't much radiance to the product, nothing glittery either which is good.  I used it in my LOTD. It feels a little 'lumpy' and takes some careful blending to ensure that the bits are all blended and smoothed into the skin.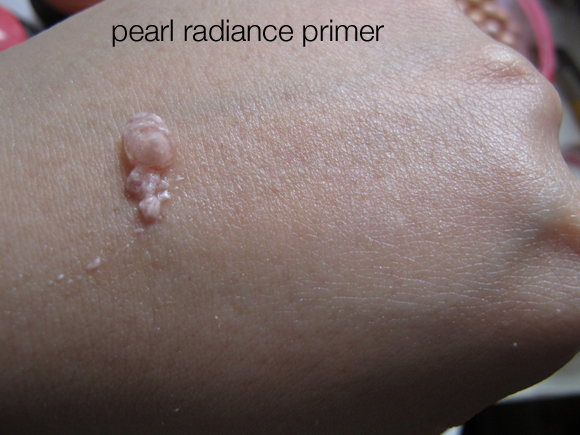 Products I used in the LOTD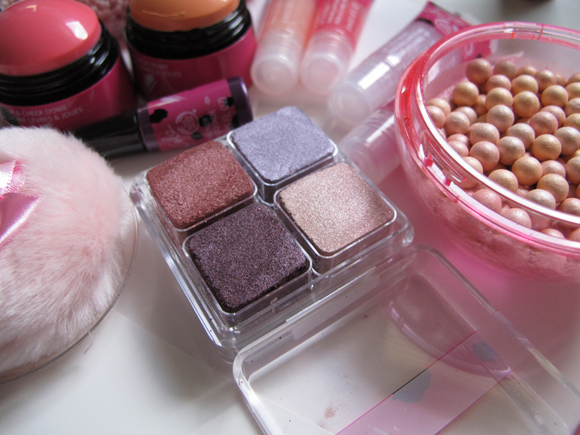 This is what I ended up with.  I used the Radiance Primer, followed by a powder foundation to set and give my face some coverage.
I used these colors in the Shimmer Cube palette.
I didn't use any of the lipglosses, since I was going to keep them as giveaway.  So I applied a nude lipstick to balance out the look.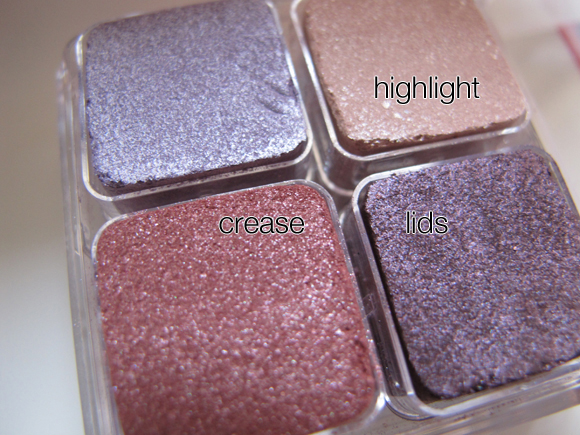 The look is quite natural, defined with a bit of color.    The Shimmer Cube is easy to use, and easy to blend.
If you are a fan of THE BODY SHOP's Shimmer Cube palettes, you will love this too, I think.
Here is the giveaway - I think someone out there would really love this set of lipglosses.
I already have way too much lip products in my stash, so I am sharing the love by giving away these.
!!! GIVEAWAY !!!
The giveaway will be opened internationally, so anybody can take part.
ONE winner wil be picked to win all 4 brand new glosses.
Leave a comment below, with your name, email address,
and what you love about THE BODY SHOP's Beauty with a Heart movement.
The deadline for this giveaway is 11 June 2012.
Enter only ONCE, and if you follow me on twitter & instagram, leave your user names too.
Please use the format to enter your comment.
Name/ Email:
Instagram & Twitter nicknames:
What I love about THE BODY SHOP's Beauty with a Heart movement:
I will pick the winner randomly.  All decisions will be final.
GOOD LUCK!!!