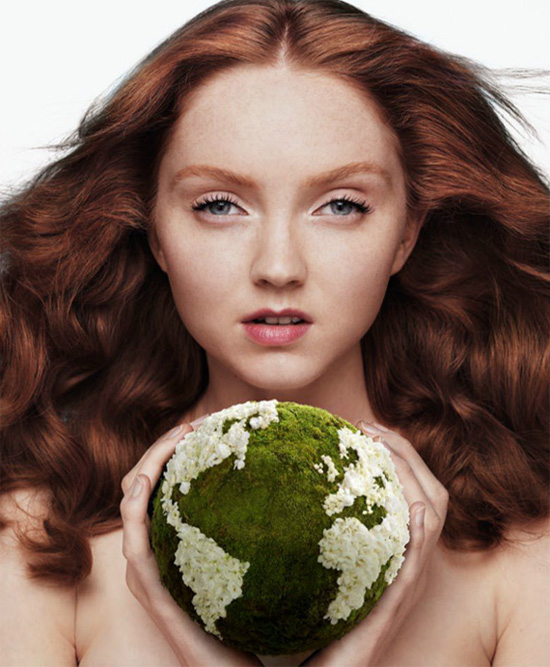 Meet Lily Cole, The Body Shop's new brand advocate - she is an activist, model and actor.  Lily is refreshingly honest, human and up front about how she thinks the world could be a better place.
Lily Cole's Cruelty Free Makeup collaboration with The Body Shop - celebrating TBS's aganist animal testing ethos.  The entire range contains no animal products and hasn't ever been tested on animals.  With ultra-expressive colours, being cruelty free has never been so glamorous.   The entire range is limited edition.
In this entry, I will be sharing the product information, Lily Cole as the brand advocate, and also some background information on THE BODY SHOP's Beauty with Heart movement.
First, the makeup products....
(The colors look a little off in this set of press images I received.  But I will be showing you the actual products in a later entry, so hopefull you get a better idea of the actual colors.  Or you should go check out the products in store for yourself too!)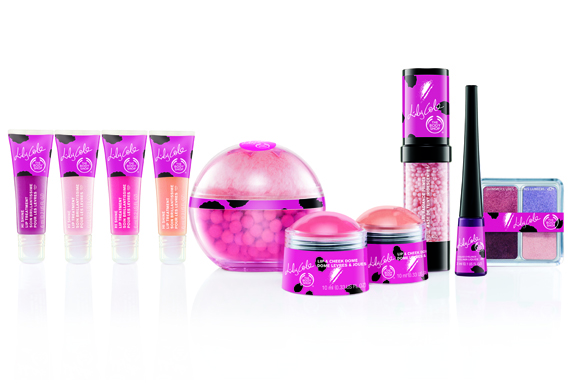 Puff on Radiance - leaves a pink toned, luminescent finish and is perfect for face, cheeks and decolletage.  Comes with a super soft puff.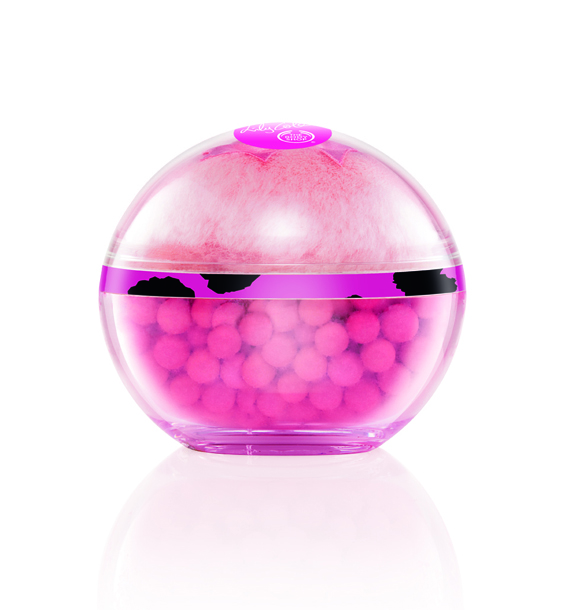 Lip & Cheek Dome - A creamy gel in an easy to use, innovative dome format can be applied directly onto cheeks or onto lips.  Available in Pinch Me Pink, and Crazy for Coral.   This is also Lily's fave product among the range.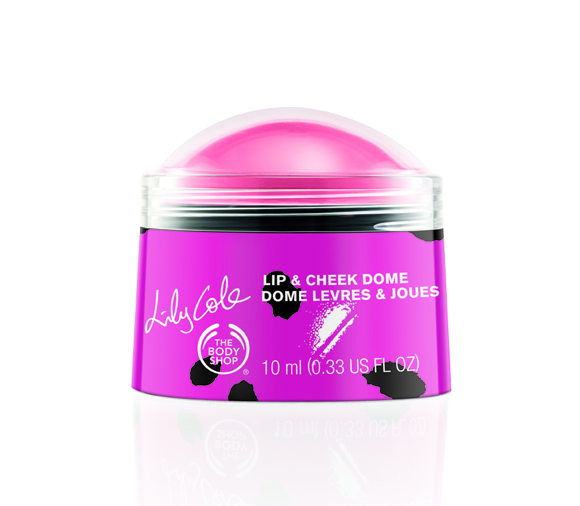 Pearl Radiance Primer - These radiant, light-diffusing pearls give skin a pure radiance.  Use them before you use your foundation or just on its own.  In just one step, skin is hydrated, and complexion perfected.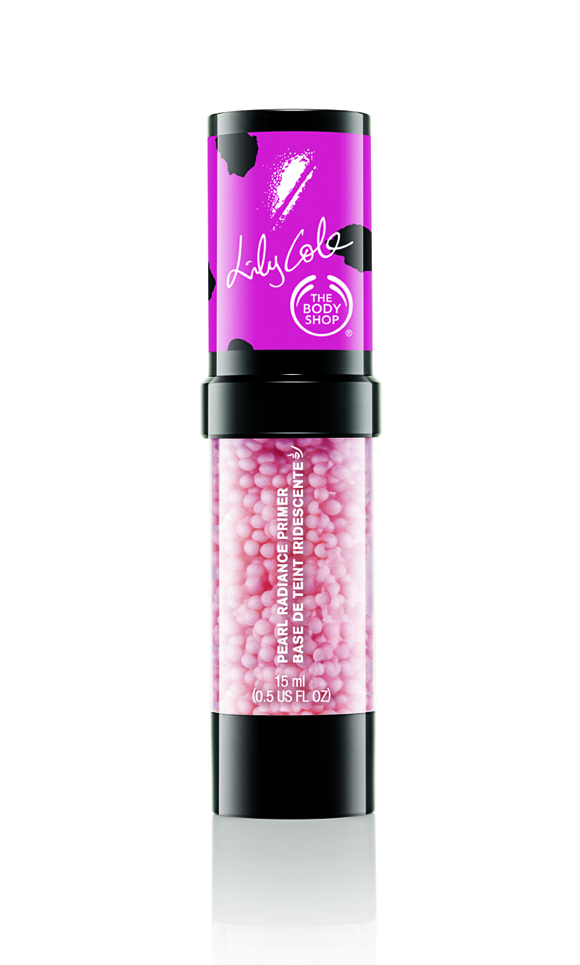 Shimmer Cubes - Pick one, two or more shades to blend and create your own look.  Shimmer Cubes come in a range of irisdescent pinks and lilacs.  Think Pink Live Lilac Go Violet and Tint it Pink.  Crease resistant and suitable for contact lens wearers.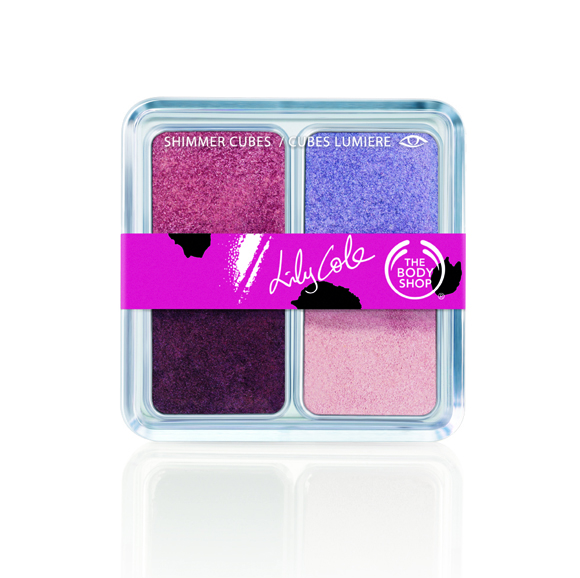 Mini Hi Shine - Available in Go Pink, Go Wild, Go Play, Go Naked -- the super shiny lip gloss can be applied straight to the lips, for super sexy hi-gloss lips.  With a fun and fruity flavour.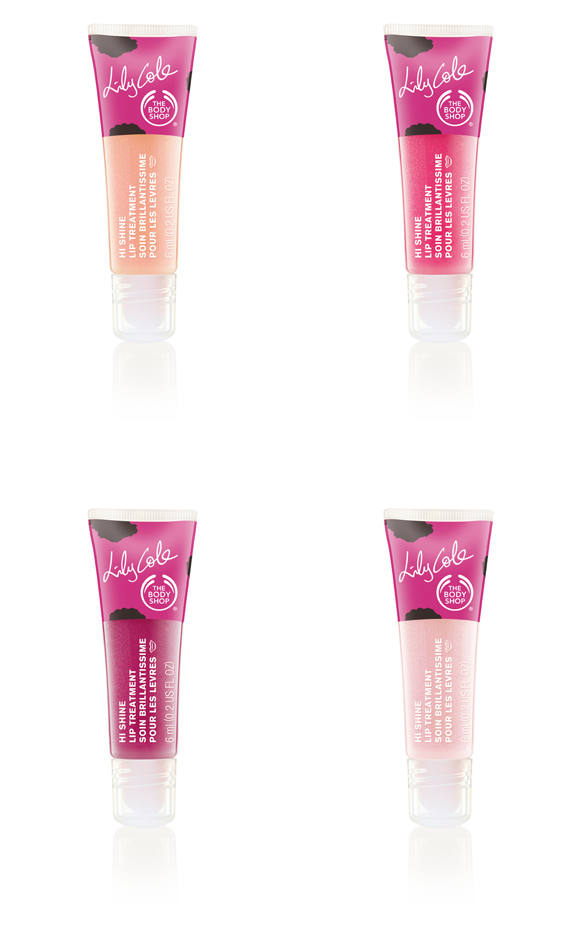 Liquid Eyeliner - brightest, most dramatic violet - smudge proof and easy to apply, the fine tipped felt applicator delivers a vision in violet exactly where you want it.

Mini Brush Set - A set of four miniature brushes for cheeks, eyes, and lips in a mirrored wallet.  With 100% cruelty-free fibres, these brushes are perfect for making up on the go.  Contains a blusher brush, eyeshadow brush, slanted brush and lipstick/ concealer brush.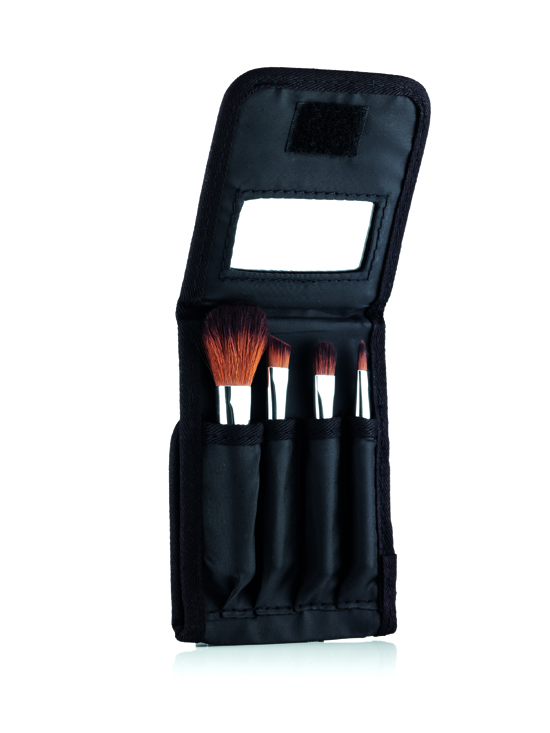 Information about Lily Cole & TBS Beauty with Heart global movement:
Beauty with Heart Movement
Beauty With Heart is the name of our new beauty movement which challenges convention and pushes the boundaries of beauty

Beauty With Heart aims to create a community of individuals who are united in their belief that beauty is more than skin deep

Beauty With Heart will come to life through our new Pulse boutiques, where our amazing products, Values, and experts come together under one roof

Beauty With Heart is the combined power of Looking Good, Feeling Good, Doing Good
Looking Good, Feeling Good, Doing Good is a powerful combination that gives our customers the confidence to express themselves with attitude and infectious energy
Looking Good as a result of The Body Shop products that are powered by nature and rich in the highest quality ingredients
Feeling Good as a result of the textures and fragrances that burst out of The Body Shop products onto the skin, in combination with the knowledge that the products come from an inherently ethical Brand and our positive Activate Self Esteem stance
Doing Good through engaging with a Brand that takes concrete actions to help others through its Community Fair Trade programme, its campaigns, its commitment to animal welfare and its endeavour to Protect The Planet
Lily Cole - Activist, Model, Actor
[interview excerpts]
THE BODY SHOP & LILY CRUELTY-FREE MAKEUP
Why was the Cruelty-Free Make-Up collection created?
Cruelty-Free Make-Up was created to celebrate the Against Animal Testing stance of The Body Shop and show that you don't have to harm animals to create great products, looks and colours.
What makes Cruelty-Free Make-Up different from other make-up collections?
Cruelty-Free Make-Up is made without harming animals. This means no bug shells, no animal hair and no fish scales in The Body Shop products.
What is your favourite product in the collection?
My favourite product in the collection is the Lip and Cheek Dome.
Why did you put your name to Cruelty Free Make Up?
I am proud to support the Against Animal Testing stance of The Body Shop.
Sharing a few beautiful shots of Lily Cole in Ghana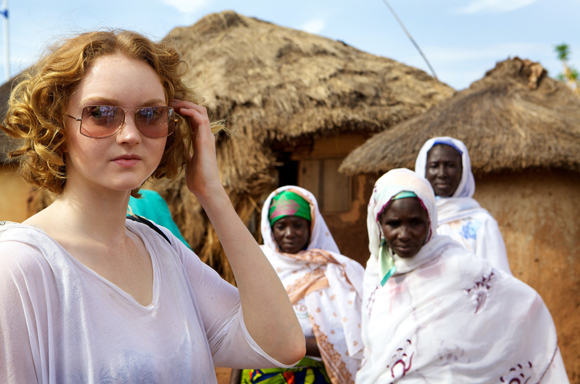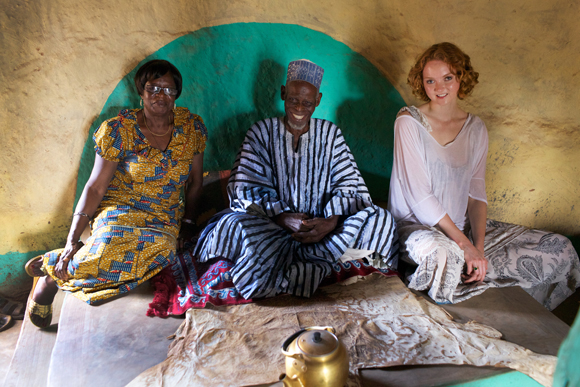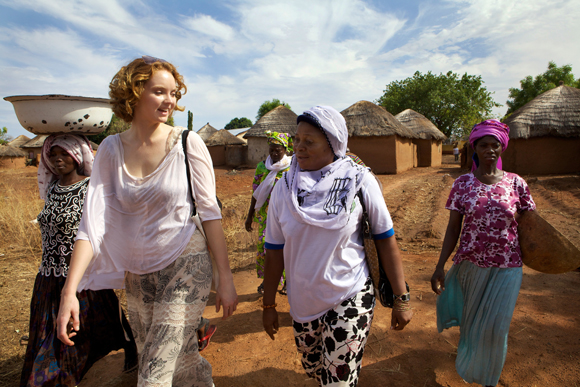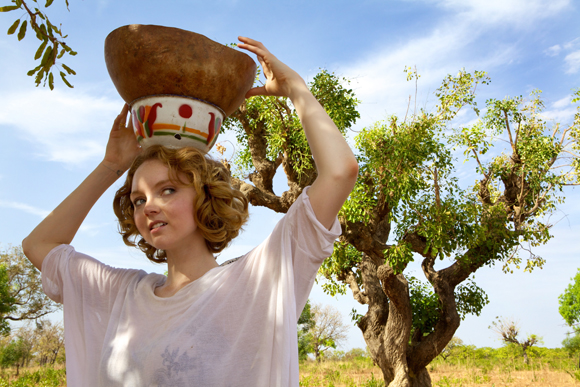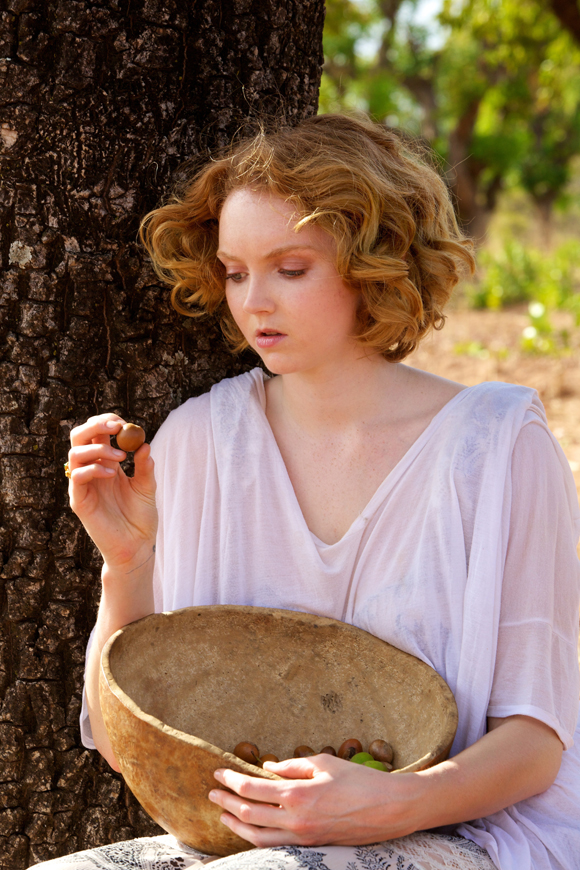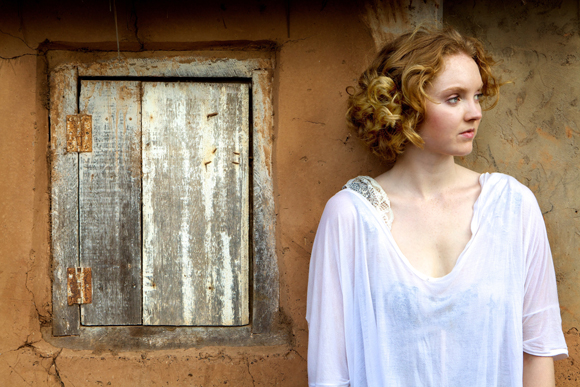 I will be featuring the actual products in a later entry as soon as I have time to take pictures, swatch, and create looks to see how they work.  Pricing information will be in that entry too.
There will be several more TBS new products coming up soon on the blog, so do stay tuned!
Hope this has been helpful, and thank you for reading!
p/s information & images extracted from the press file