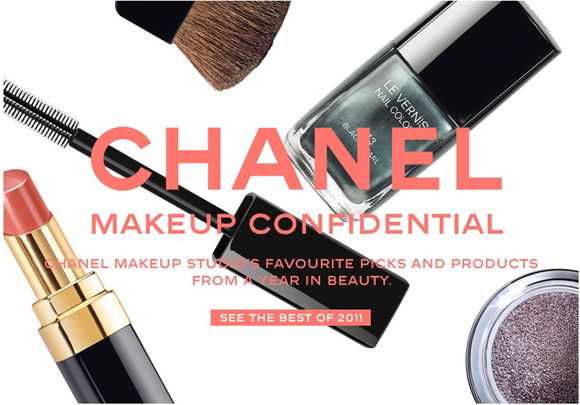 It's been a eventful year of Chanel for me.. with their many beautiful releases and wonderful products.  I feel it is appropriate that I dedicate an entry to my favourite Chanel purchases for the year to share with you, and also make my Chanel wishlist for the near future! :)
Also if you check out Chanel Confidential you can watch Lisa Eldridge's favourite Chanel products for 2011 too.
Click here to go to Chanel Makeup Confidential
The Nail Polishes
The most outstanding beauty products for me personally.  From Black Pearl, Mimosa, to Graphite, to the Les Jeans collection... I have collected quite a stash of Chanel polishes from just this year alone.  Not mentioning the Matte topcoat, of which I even got a back up of.
All the colors are beautiful, some more unique than the others.. but all has that exclusive allure which totally sucks me in everytime.  If you don't know what to get for a nail polish junkie, I must say a bottle of Chanel nail polish (in the classic shades of Dragon, or Black Satin) would do the trick.
I don't foresee myself running to buy their upcoming SS2012 nail polish releases, perhaps it's time for me to take a break and venture more into their classic and permanent range of colors.
Chanel Vitalumiere Aqua
The lightest easy to wear foundation that feels like second skin on my face.  It is buildable, it smells fantastic, and it's easy to travel with.  I have raved about this foundation previously, click here for full review.
Chanel Lipsticks
2011 is also a great year of new lipsticks releases, the Rouge Coco Shine and the Rouge Allure Velvet.  Love both the textures, even though they are nothing alike.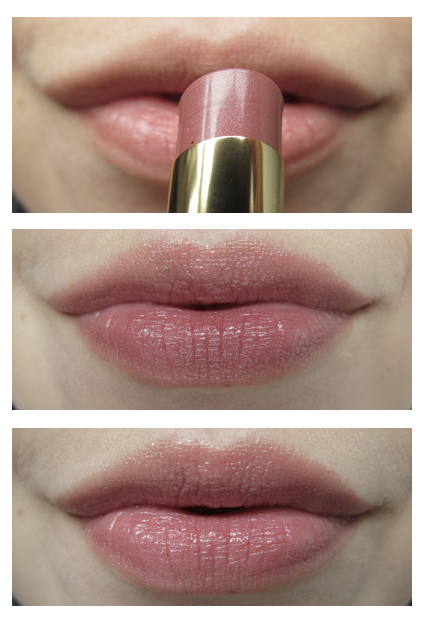 Chanel Bronzers
I love both the summer bronzers so much that I purchased both of them.  I find they are a great combination of blush and bronzer,  and they look way too pretty in the pan for me to pass up.   Link to the entry here.
And who could forget about the Chanel Illusion d' Ombres?  I only got one, seeing as I have a whole stash of similar products in this category (perhaps that warrant another separate entry, this also seems to be a year of the gorgeous little pots from most of the different makeup houses).   I only purchased one... but I look forward to adding more to the list.  Perhaps the black one in Myrifique, and the Epatant.
Chanel Skincare
My most luxe skincare routine must be this tub of cream - the sublimage essential regenerating mask -  which I use once a fortnight or when my skin needs that extra nourishment and treat.
it gives overnight results:
Chanel's service
This year is also a high and low for me in terms of their service...I didn't expect that my little rant of my unpleasant shopping experience at their ION store to be read by them at all (and mind you, I did not send out any nasty emails) and they responded to me swiftly and personally, with a thoughtful gesture of a bouquet of lilies sent right to my house.
I always enjoyed great service at their MBS store, and even spend one afternoon there having a makeover session by one of their regional makeup artist specially flown in for the event.  It was certainly a great experience, that also introduce me to their skincare range.
Link to the makeover session here.
There are many more Chanel goodies which I passed up on, noticeably the Topaki quad from their Byzantine collection, the Beiges palette, and also their Christmas Noel collection...It is difficult to resist, but I think I did quite good!   I usually find it easier to stay away from their glosses, blushes and quads, beautiful and divine as they are.  :)
Really enjoyed all my Chanel purchases for 2011, and I look forward to more to come!
In particular, the following items:
Perfection Lumiere foundation
Owning one more Rouge Allure Lacque
Nail polishes from their permanent collection
Illusion d' ombres
Les Exclusifs de Chanel in Jersey
Hope this entry has been helpful (in tempting anyone?) and a concise recollection of my year in Chanel shopping! :)
p/s Just booked my impulsive flight to HK for a few days next week.  Excited much!