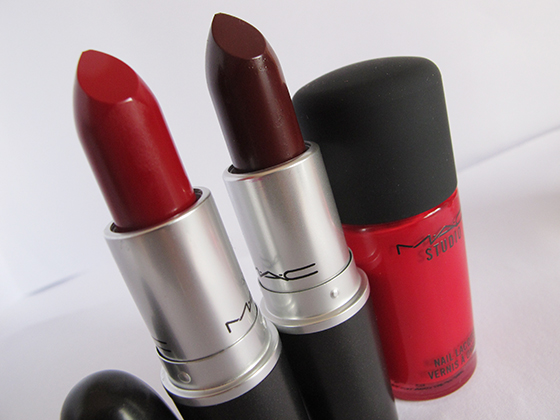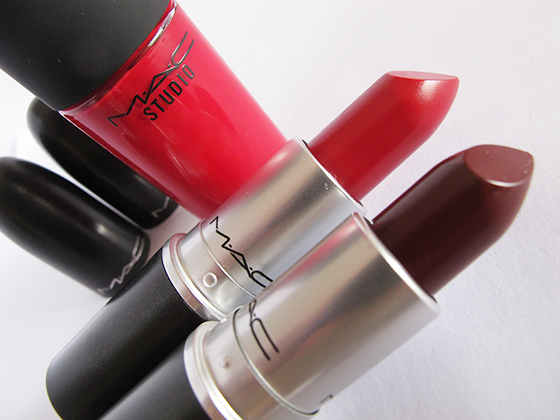 MAC x Nasty Gal collection is a small color collection that is probably sold out by now (opps!)... I received samples for this collection several weeks back, but my work schedule just didn't allow me to post these goodies til now.  But these are stunning lip colors, and they deserved to be featured on the blog.  Well, I most probably won't wear the dark purple lipstick out.. but the other two reds are just gorgeous.  
Collection Information: 
<span><span>M∙A∙C partners with Nasty Gal, the style destination for risk-takers and tastemakers, in a high-intensity collection of shades as daring and dramatic as the #GIRLBOSS herself, Sophia Amoruso. Deep purple, bombshell red and rich burgundy lipsticks pair perfectly with a fiery nail lacquer. This season, style has attitude, and so do you.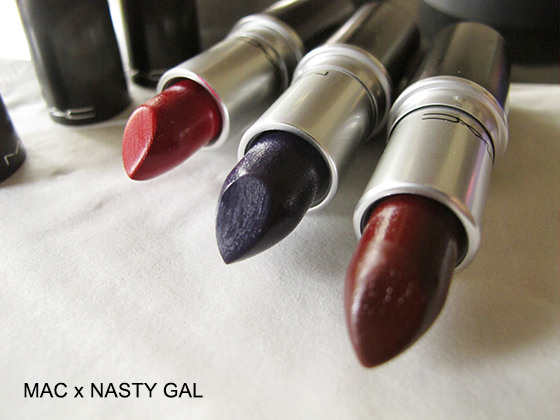 Three Lipsticks: 
</span></span>
Stunner

 Clean red (Matte)

Runner

 Burgundy (Matte)

Gunner

 Deep purple (Matte)
Nail Polish - which I have, but will not be showing here... but I will do an IG post on it soon! Luckily it is a permanent shade! 
Flaming Rose

 True red (Creme) (Permanent)
<strong>Swatches: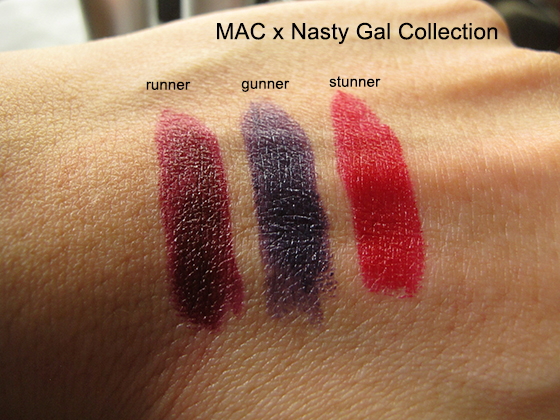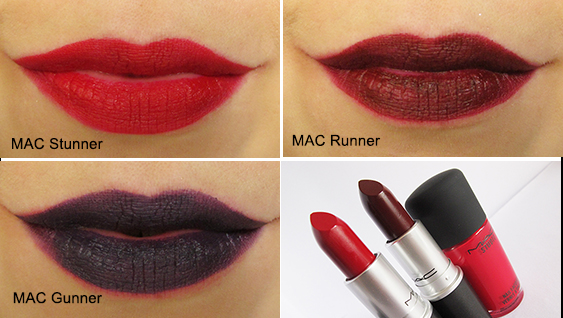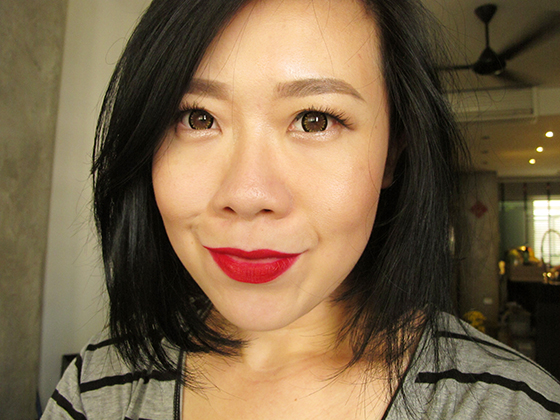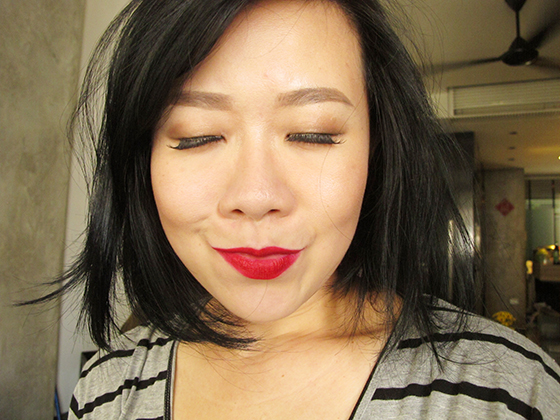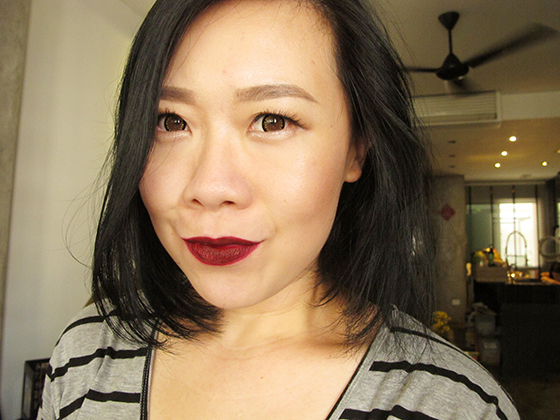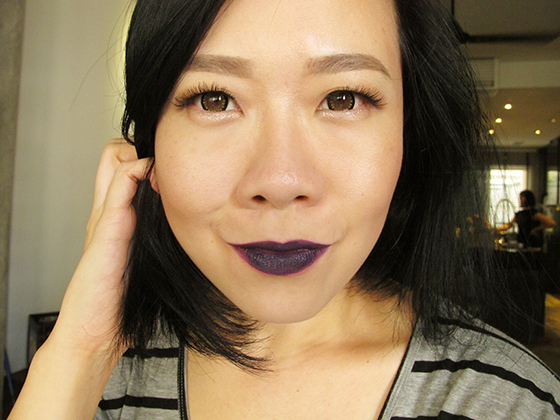 </strong>Glad that I got to play with these beauties today!  Definitely popping Stunner and Runner into my makeup bag!!
Hope this entry has been helpful, and thanks for reading!!