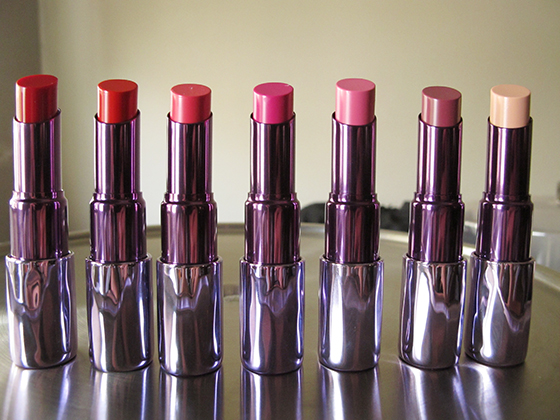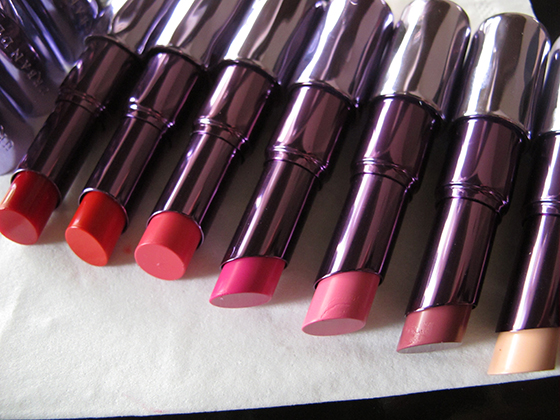 In this entry, I have most of the new Urban Decay Sheer Revolution lipsticks to share with you.  These are already available at all Sephora stores, and they are an addition to the lipcolor collection in the brand.  They aren't sheer by any means, in terms of the color payoff, but offer a juicy shiny finish as compared to the semi-matte finish of the original Revolution lipsticks. 
The Sheer lippies are quite balmy - and they have this melty formula... when I was swatching and playing with these lippies, they sort of got a bit mangled.. perhaps the weather is just too hot these days.  The lipsticks are very moisturising, and smoothes out your lip lines, which is always a plus. 
In terms of longetivity, I would say they wear around 2-3 hours, and you can certainly blot them off to give a more natural look (as opposed to something too shiny).  
For such textures, I think I would go for the more natural shades - sheer rapture and sheer streak.  Such colors lend themselves well to a 'just slap it on' kind of application.  I think the reds and bolds are kind of too 'slippery' which I suppose a lipstick pencil can help to prevent color transfer and bleeding. 
Here's official product description taken from the Sephora website - 
What it is:
A super creamy lipstick with a sheer, shiny finish and richly pigmented color. 
What it does:
Urban Decay's Sheer Revolution Lipstick is everything you love about the original Revolution lipstick, but with a sheer, shiny finish. Every shade features a rich, creamy feel and a gorgeous, high-shine finish. Like Urban Decay's original formula, this sheer lipstick hugs lips, sweeping on with an ultra-smooth, budge-free application. 
Urban Decay's Pigment Infusion System™ gives Sheer Revolution its creamy texture, ultimate color dispersion, and extended wear. Infused with a nourishing blend of oils and antioxidants Maxi-Lip™, it defines and hydrates lips while making them look plumper and fuller. Shea butter, jojoba, olive, and babassu oils moisturize and condition, while vitamin C and vitamin E provide a dose of antioxidants. 
Swatches ---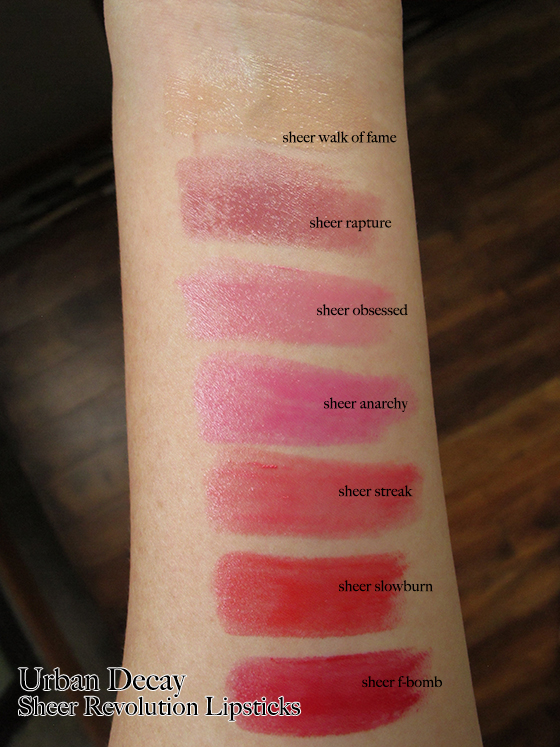 and on the lips  - -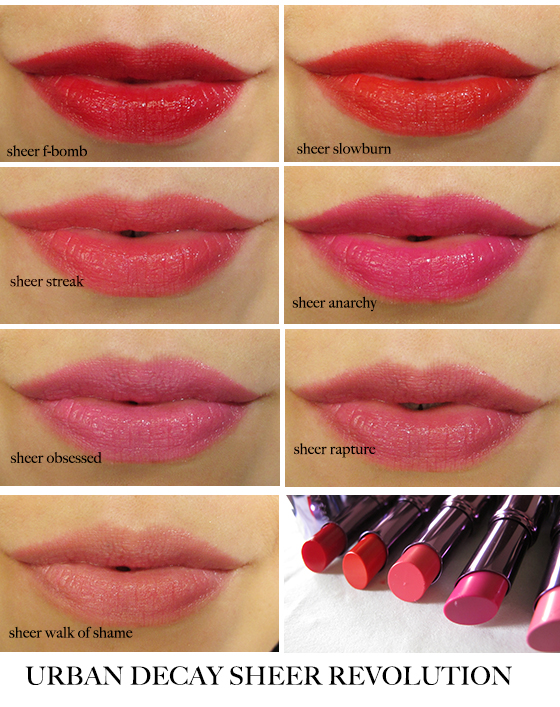 and overall look for all shades: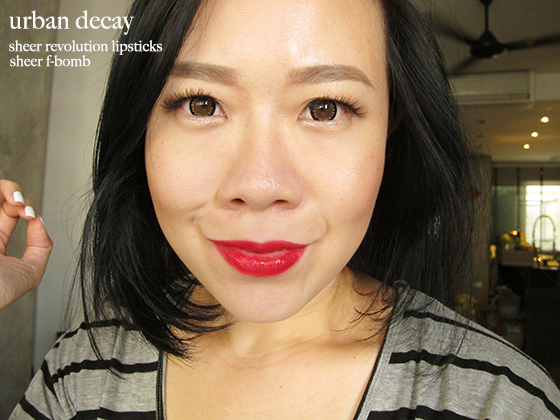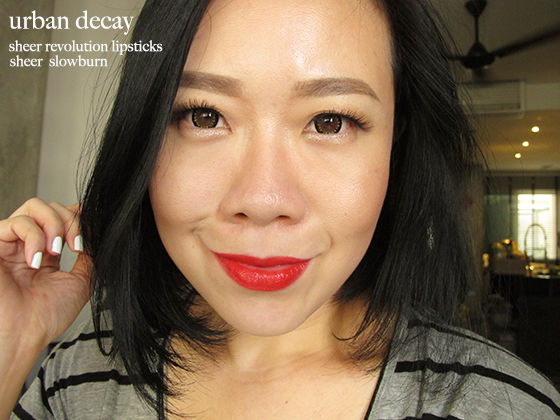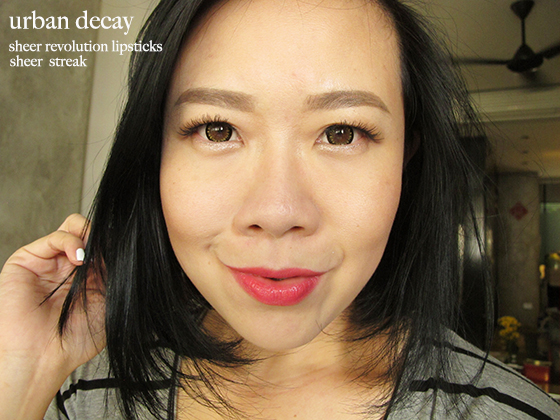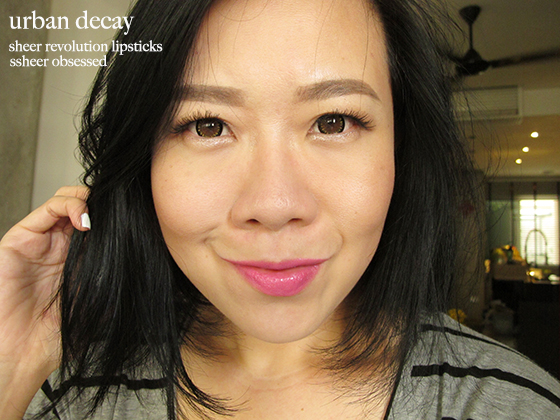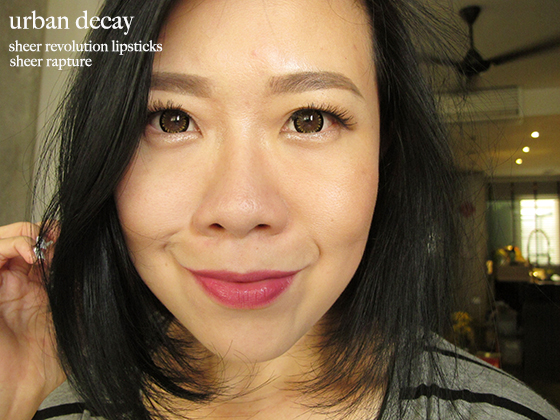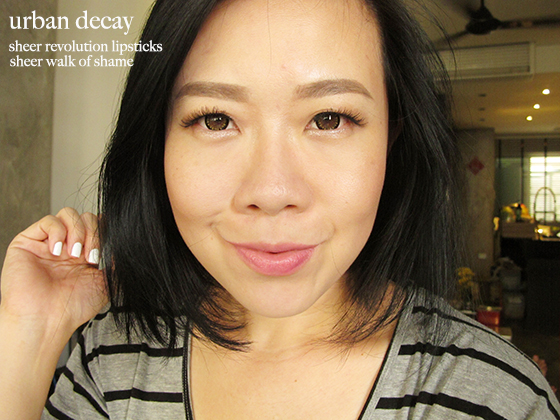 I hope you find this entry helpful! 
Thanks for looking!