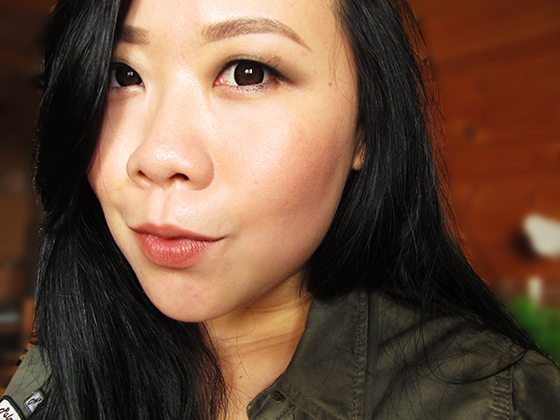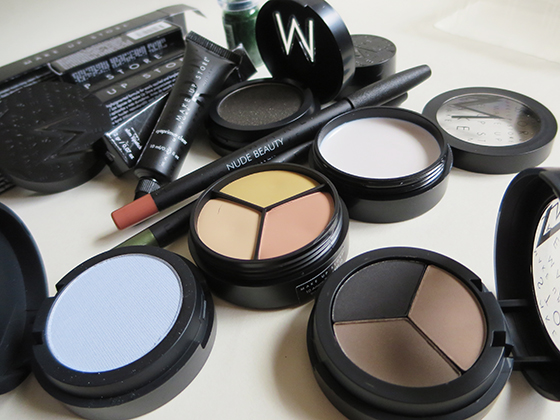 Hi hi!!
I attended a recent Make Up Store presentation lately, and in addition to learning about their new SS releases, I also got to try out these essentials in their permanent collection.  And these items actually made me think of a long long time ago when I had some of these items (like the trio brow powder!  But of course in those days - I think I was still in my late teens, I was using it as a eyeshadow, since I had no brow techniques then)... so anyway, I decided to put together a very clean and defined look using all these Make Up Store essentials.  From base to brows and a little smokey eyes..and I will also try to share my thoughts on each time along the way. 
These two items are among some of their best-selling classics.  
The Cover All Mix is a concealer palette that consists of both corrector & concealing shades.  It is a great kit for someone who wants everything in a little wheel like this, and the texture and coverage is pretty much industrial strength.  But it is not cakey at all.  I actually used this under my eyes to brighten up the area, and when I was blending out the cream product, it felt smooth and creamy/ emolient (not dry as you might expect from something in a pot).
The Tri Brow Color is a universal brow (and eyeshadow of course) color wheel of 3 shades, pale matte brown, medium ashy brown and a soft black.  I used both the browns to fill in my brows in this look. It is finely milled and the color went on my brows quite easily.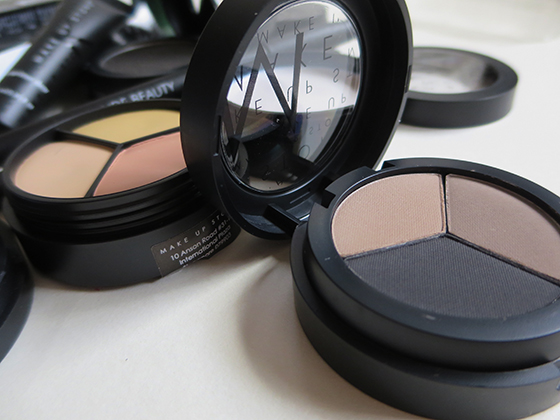 An overview of the products used:  I already have the Aqua Cooling powder and the Tinted Day Creme in my collection, so putting together this complete Make Up Store look was easy. 
The Tinted Day Creme is quite moisturising, and provides just the lightest coverage.  The Aqua Cooling powder has an interesting texture.. it feels like 'wet' when applied on your skin - it has no coverage, but when it 'sets' your face does look a little matte-r and has a velvety finish.  Because my base is on the sheer side, the overall finish and coverage of my skin in this LOTD is very natural... I don't think I look like I have a proper foundation on, but skintone is somewhat even-ed out.  I also used the concealer to cover up some spots and brighten up the face where I needed. 
Another product to highlight is the Jubilee Micro Eyeshadow - a soft black eyeshadow with golden/green/olive shimmery goodness... you can pack on the color, and also sheer out quite easily.  I went for quite a easy slightly messy look, having just slap on the color and try to blend it upwards to the crease, hopefully not too messy.. and this is finished with the olive green metallic pencil in Desert Flower. 
I also like the lip pencil in Nude Beauty and like the name suggests, it is a universal nude lippy that matches my lip color... I used this to fill in the entire lips, and it gave me a warm beige shade that compliments the eyeshadow.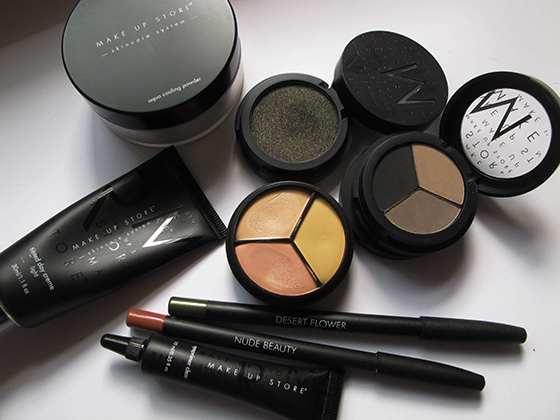 Swatches of the products mentioned: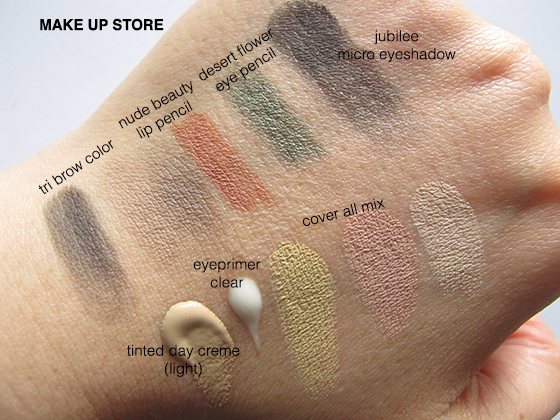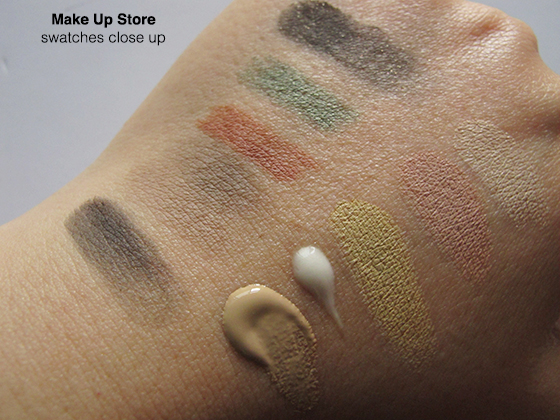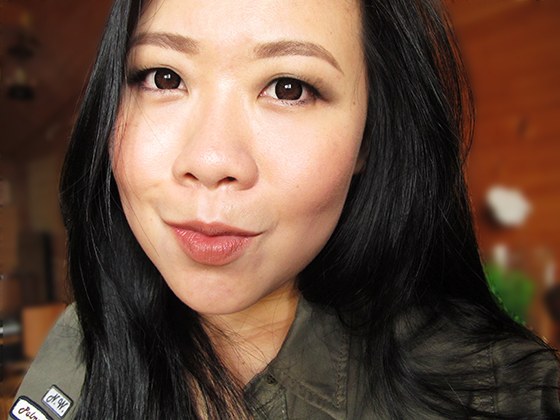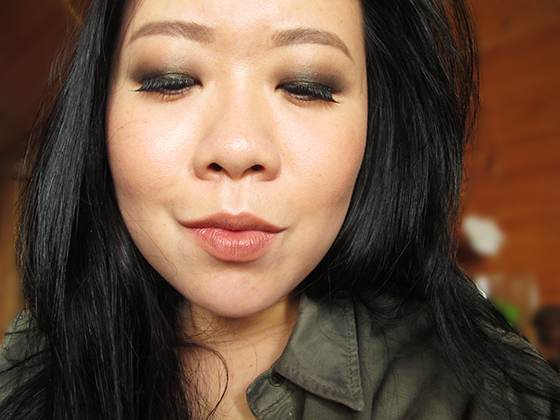 All products used:  [Everything is Make Up Store unless stated otherwise]
face - tinted day creme (light), set with Aqua cooling powder
concealer - Cover all mix (light) 
lips - Lip Pencil in Nude Beauty
liner - Eye Pencil in Desert Flower
eyes - eyeprimer clear, jubilee microeyeshadow 
cheeks - Giorgio Armani Ecailles blush/ highlight powder
brows - Tri Brow Color
aviator jacket - Zara 
nails - GummiNails 
I hope you find this overview helpful, and do check out some of these items I mentioned!
Thanks for reading!   Happy Sunday!