Wooo hooo!!! I am on a blog roll here!  
Last of the blog entries for today, I think.  Busy week ahead, but glad I managed to find some time to take lots of pictures, still meet up with my friends, watch a movie and enjoy the weekend!   Will try to post a random chat entry mid week.  
There will also be a blogsale happening on Wednesday around 11am.  Everything must be cleared, so the prices are kept really low.  
I decided to select of NARS products in this entry, and ended up with a very natural eyelook and a berry red lips look.
Here are the two stars of this LOTD.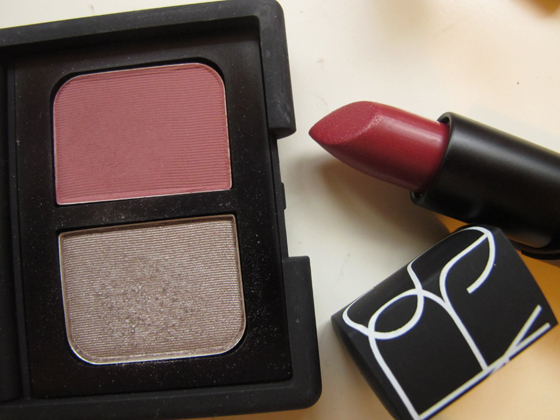 I applied  the taupe shade all over my lids.  And the matte pink brown shade on the crease to blend out the color.  I left the brow bone bare, because I didn't feel like any brow bone color these days.  I feel that not using a brow bone color makes the eye look more effortless, and youthful.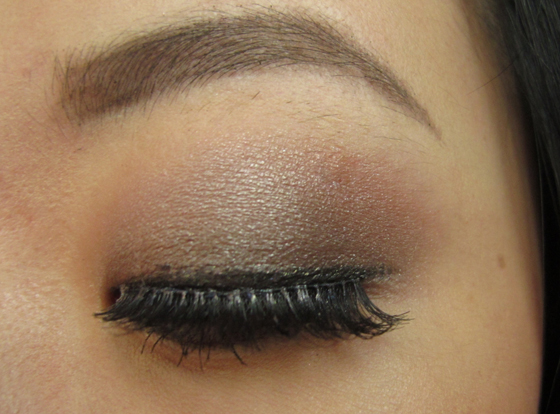 Here you can see the gold sparkles in Dressed to Kill. It's not very obvious from far though.  The color is very long lasting and leaves a nice stain afterwards.  This came in their 2013 Spring collection, and might still be available.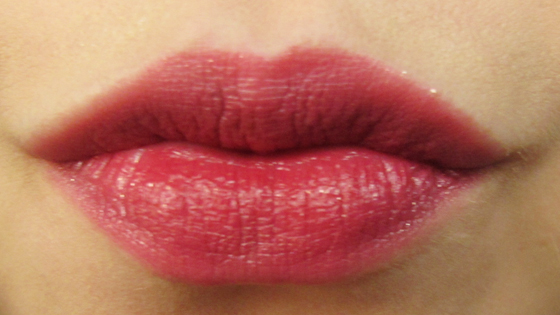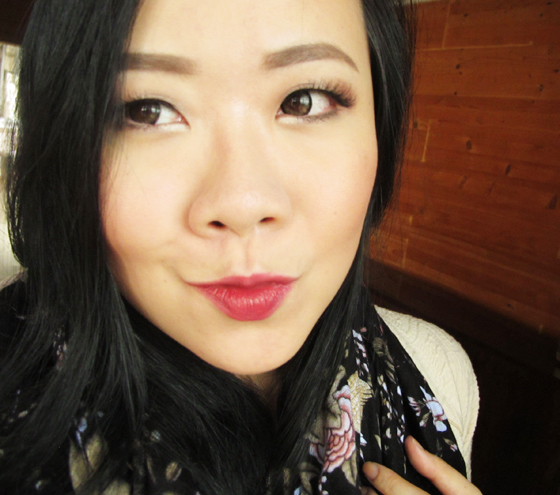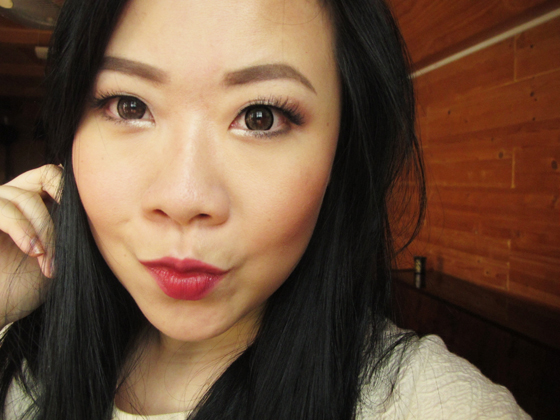 All products used: 
face - MAQUiLLAGE Perfect Base BB, GA Maestro Fusion makeup, set with Chanel natural finish loose powder
concealer - YSL Touche Eclat 1 and 2 mixed used under the eyes, set with Benefit powdeflage
lips - NARS Dressed to Kill
eyes - NARS Primer, NARS Grand Palais duo  and I totally contradicted myself!! No brow bone highlight, but plenty of inner corner highlight!!  I used MUFE Aqua Shadow pencil in 32E (it stays on AMAZINGLY WELL, and didn't budge!) 
liners - THREE 05 on upper lids, heavy rotation liquid liner on upper inner corner, THREE pencil 07 on lower lids
lashes - YSL faux cils on lower lashes (thickening AND lengthening), my customised lashes
cheeks - Clarins Summer Bronzing Compact, NARS Lovejoy blush
brows - Urban Decay Basics palette, Shu Uemura Brow Manicure Ash Brown 
*****
Met up with my girlfriend who came back from her worktrip, and we went bag browsing at Celine and Chanel.  Lots of BOY BOY BOY!  Hmmmm.... 
and then at night we watched IRONMAN 3.  It's really entertaining, and I shan't go into the plot to avoid any spoilers.  Let's end off with this IRONMAN 3 poster.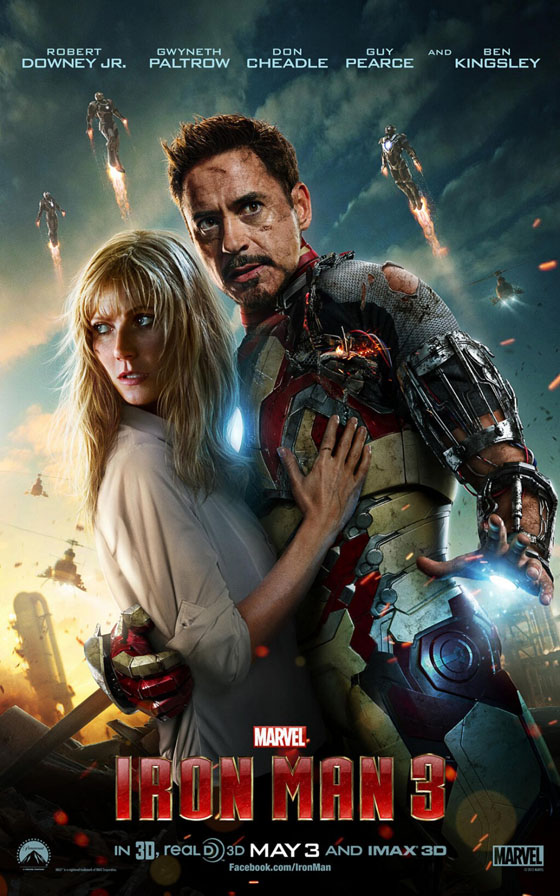 Happy weekend, and hey to Labour Day holiday this coming week!
Thanks for reading!