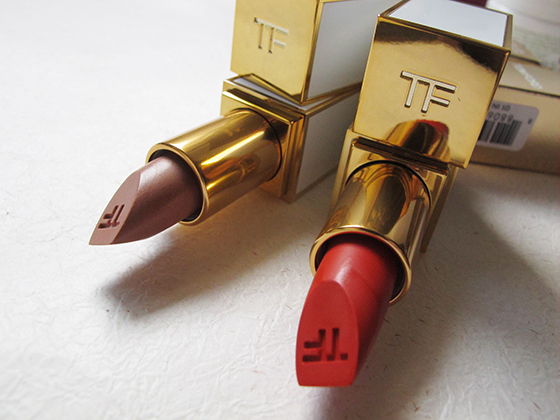 Hi hi!
I will be sharing with you a couple of Tom Ford Lip Conditioners in this entry.  I got them at Selfrifges, and I picked two classic colors for myself.  A nude, and a bright orangey red.  These limited edition lip conditioners come in the original TF lippy white packaging, and hence very "collectors" worthy. 
The lip conditioners have a light texture that is quite moisturising and comfortable to wear.  There are 8 shades in this collection, and I think you can find at least one or two to fit your preferences...currently I am contemplating making another purchase, but I am happy to get this pair of a classic nude and orangey red to try. 
Here are some close ups: 
In the Buff has some golden shimmer, very subtle, and adds just a touch of golden sheen to your lips.  On me, the color just muted out my own lip color slightly, and it is a very easy to wear 'almost nothing' kind of color. 
Firecracker is more intense, and fits into the everyday red kind of category.  It is a cream formula, and when I wiped off the swatches on my lips, there's a pinky red stain remaining, which actually looks quite nice.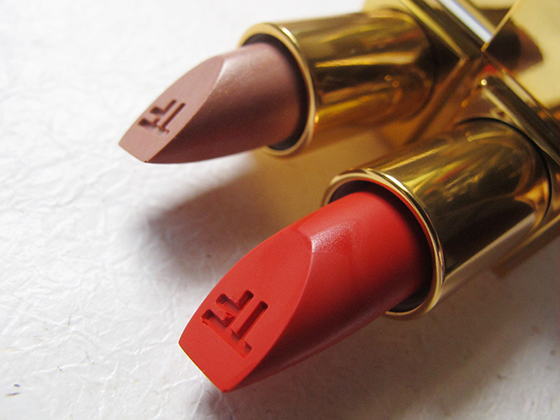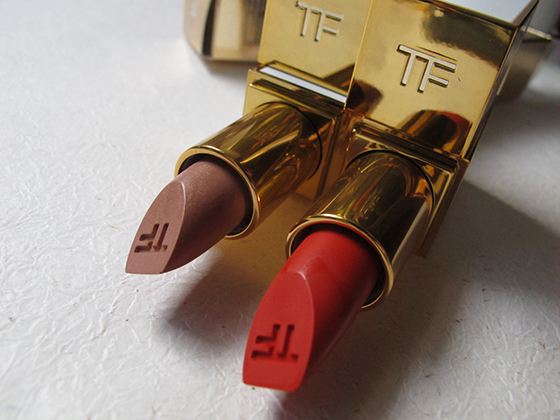 swatches on my hand: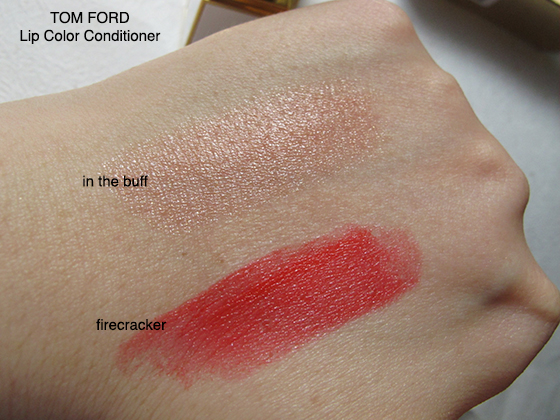 and on my lips:  
I think you can see how In the Buff contains the golden shimmer in the lipstick bullet itself..I like how the square tip of the lipstick allows for precise application (which is important when it comes to the brighter shades).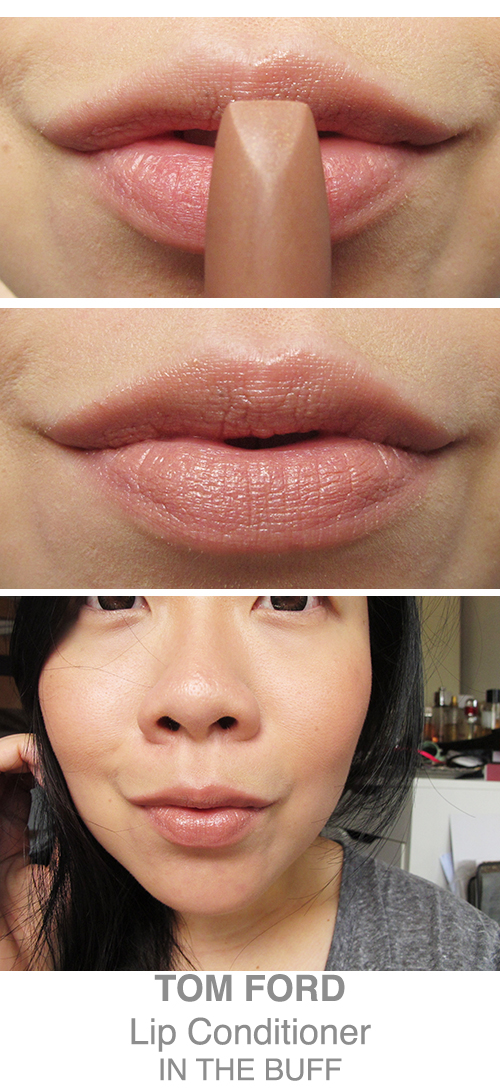 Here you can see how Firecrack is quite vibrant on first swipe.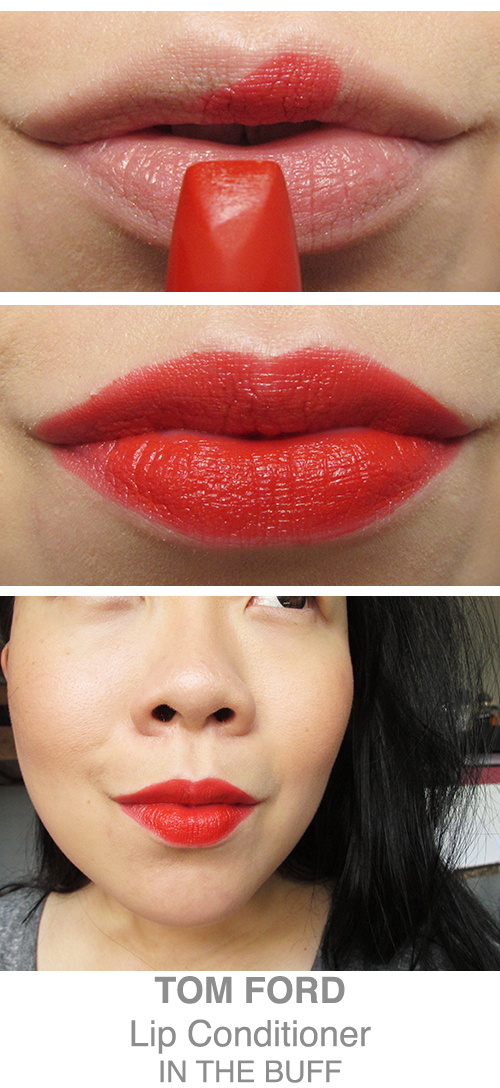 I hope this has been helpful, and thanks for looking!