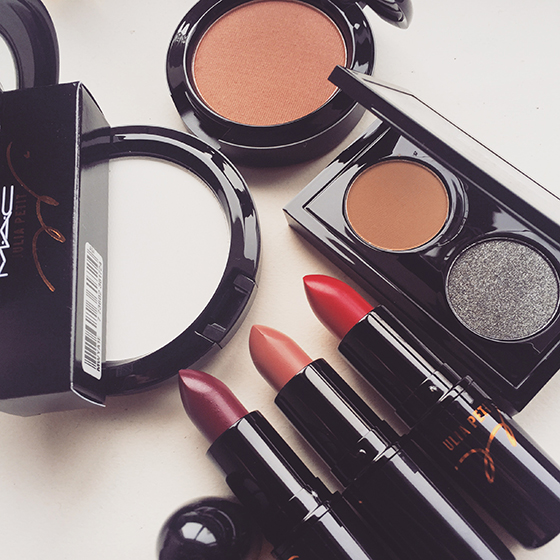 Hi hi!  This entry will feature several items I have from the MAC x Julia Petit collection which is just launched in Singapore.  I love the lippies and powder blush from this collection!  Julia Petit is a lifestyle blogger from Brazil (okay, honestly I have not heard of her until recently) but you can check out her site here - link!  The collection features a series of eyeshadow duos, and a trio of lippies - in all wearable pretty shades.  The packaging is also black and shiny, with her name emblazoned on everything - really cool for MAC to design a whole makeup collection inspired by a blogger! 
Here's the official collection description: 
Whether fearless and exotic or classically demure, Julia Petit's brazen approach to style and makeup artistry has transformed her into one of South America's most revered lifestyle bloggers, and a cult beauty icon. In her namesake M•A•C collaboration, she brings the alluring women and fantastical urban landscape of São Paulo to life with sizzling sun-kissed hues.
Lipsticks
Boca

 Soft pink nude (Satin)

Petite Red

 Strawberry cream (Satin)

Acai

 Vivid deep violet (Matte)
Eyeshadow duos
Morganite

 Sunstoned (soft pink champagne, Lustre) / Choco Cake (dark chocolate, Matte)

Sagu

 Druzy (dirty mauvy purple, Lustre) / Black Plum (deep blackened plum, Matte)

Moving Sand

 Mumu (soft nude brown, Matte) / Noite (black with pearl, Lustre)
Powder Blush
Prep+Primer Powder 
Transparent

 Finishing Powder Pressed
Swatches: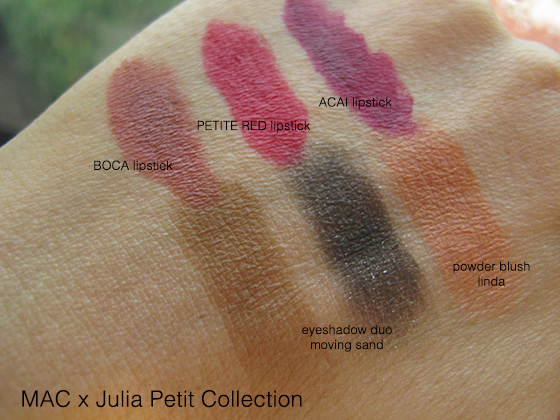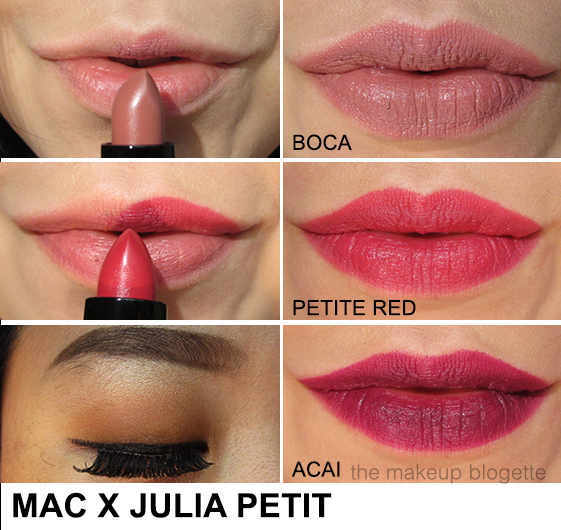 and on my overall face:
Just a quick talk through on the products I used here - 
I applied the eyeshadow duo in Moving Sand - using the warm nude brown shade all over my eyelids.  Then I lined my upper lashline with my current fave eyeliner, and I proceed to set this liner with the pearlised black shade in the duo.  This makes my eyeliner a bit more interesting.  The overall look is very wearable and goes with any of the three lip colors that I am going to use in this look. 
The quality of the eyeshadow is smooth and soft, and the black shade is a soft black, it is not chalky, and there was minimal fallout during my application.  It is a pretty duo, but if you already have a ton of neutal eyeshadows, I guess this isn't something super unique.  But but.. it is cute and great for travel.... cos you can create a natural look, and build it up to a smokey look too. 
I also warm up my face with my fave bronze/highlighter duo - the Charlotte Tilbury bronze and glow... before I applied the powder blush in Linda on my cheeks.  I love blusher colors like this, a pinky bronzey shade.  Love how this looks on me.  I think I will be using this blush very often in the next couple of weeks.
Everything else on the face, I used: 
face - Ettusais Mineral BB cream, set with Shiseido Total Radiance Loose Powder 
brows - Innisfree eco brow gel in 03, set with Tarte brow gel in Taupe 
eyeliner - Tarte skinny smoldereyes in moonstone brown
eyeshadow primer - MAC Prep + prime eyeshadow primer
eyeshadows - as mentioned above
undereye lids shimmery goodness (bit more toned down in this look) - Innisfree shadow pencil in 02 
mascara - Lancome grandoise mascara (love this!) 
lips - as mentioned in this entry
cheeks - as mentioned in this entry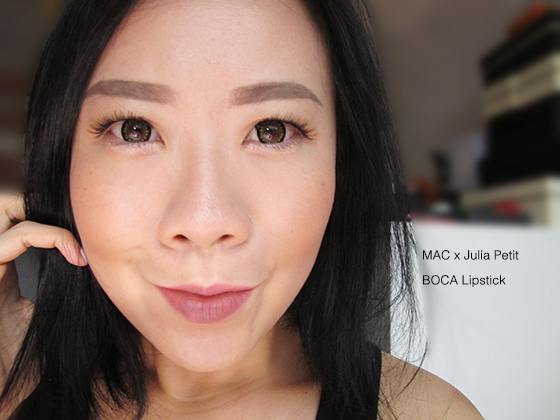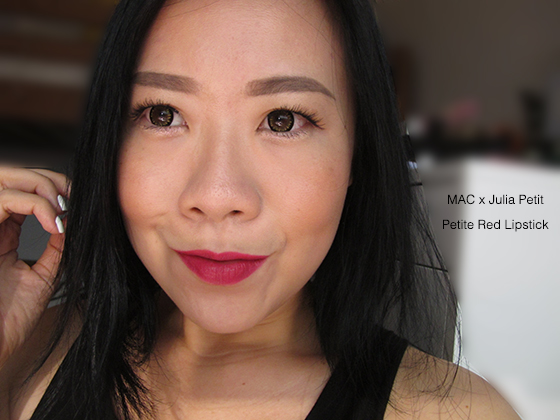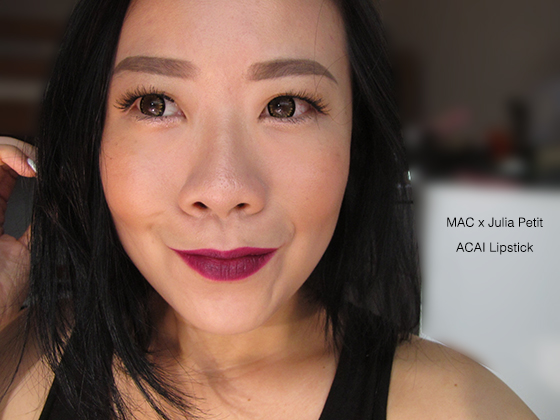 I hope this entry doesn't come too late..and perhaps also helpful in getting you to venture out and try different lip colors! I am liking the look of Petite Red - it's very wearable and skintone brightening! 
Hope you found this entry helpful, and thanks for reading!