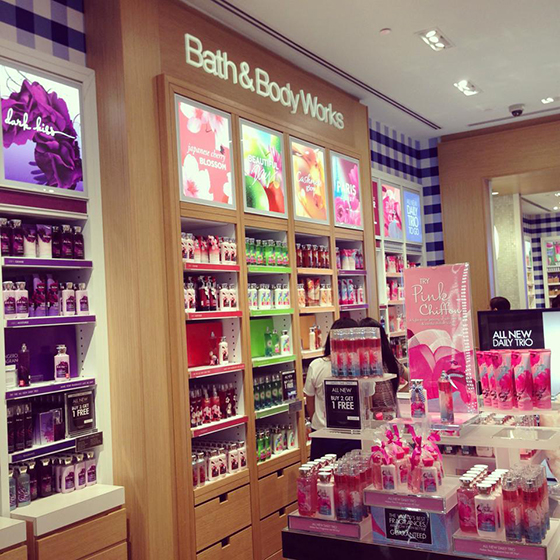 On Saturday I went to check out the new and first Bath & Body Works store in Singapore.  It is located at Marina Bay Sands Shoppers (next to Sephora!) and I shall share with you what I found at the store, and what I bought there. 
I love the BBW candles, room sprays/ fragrance in general.  I am not so much into their body care, or much of their fragrance collection.  
Some of my fave scents include (and I mean room fragrance...not so much as a perfume)
Peach Bellini 
Island Margarita
Warm Vanilla Sugar (as a handwash, not as a room scent)
Peach Market
Japanese Cherry Blossom
When I posted pics of the store on Instagram, many of you were super excited about the opening, and I hope the prices below are helpful.  Personally, I don't think that the prices are too high/ marked up (maybe just a few dollars more.. but come on.. it's understandable!).  Considering the fact that we actually have a legit brick and motar store here in Sg, and you get to shop for yourself, that's really a priceless experience.  The store is well stocked, and the feeling of being there really make me feel like I am buying my stuff while I was in SF (where I went to the BBW store).  You get to smell and test the goodies in real life before making your purchase (instantly), no waiting for shipping, paying for shipping or having to get someone else haul for you overseas.  
You can follow BBW on FB for updates (that's how I know they are opening the past weekend)
Bath & Bodyworks Singapore Facebook Page

Limited Time Promo
All New Signature Collection items 
Buy 2, get 1 Free
excludes Gift Sets, Daily to Go Single Items.
Signature Collection Prices
Shower Gel $20
Body Lotion $20
Fine Fragrance Mist $22 
Body Cream $20
Body Butter $25
Bubble Bath $22
Shimmer Mist $22
Cream Body Wash $20
2.5oz EDT $50

Home Fragrance 
14.5oz Candles $32 (the 3 wick ones, MY FAVES)
4oz Candles $18 (tiny!)
Mini Candles $8 (even tinier!!!)
Wallflower Diffuser $10
Wallflower Bulb $10
Concentrated Room Spray $9 (MY FAVES)
Scentportable Clip $5 
Scentportable Fragrance Disk $5 (MY FAVE for car and cubicle purposes)
Home Fragrance Oil Warmer $25
Home Fragrance Oil $9 
Other prices:
PocketBac $5
Handsoaps  2 for $12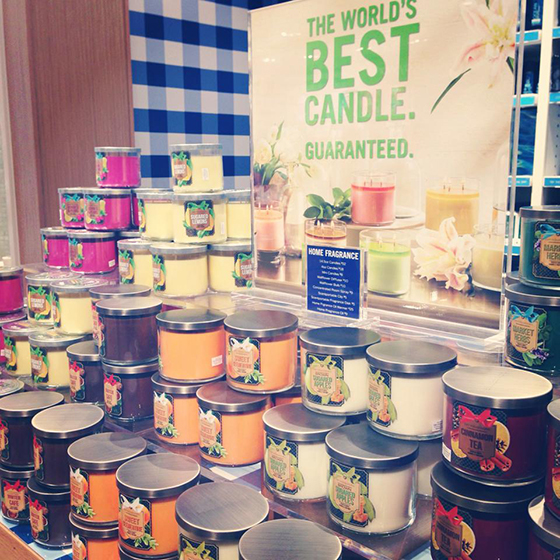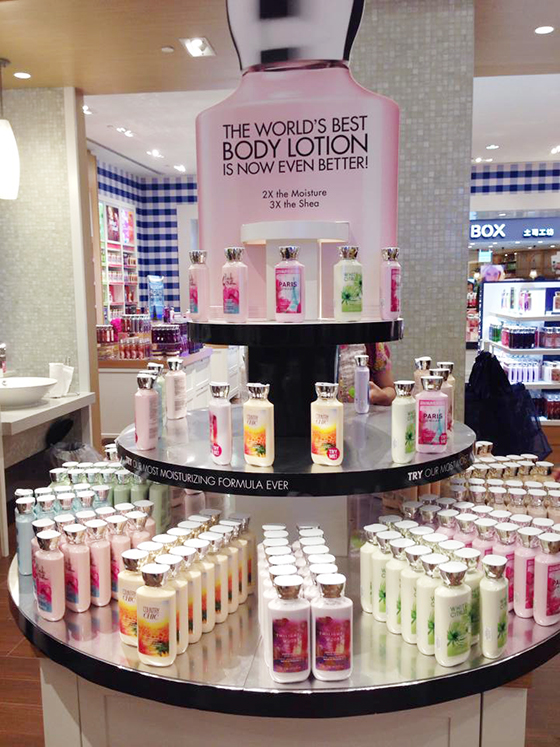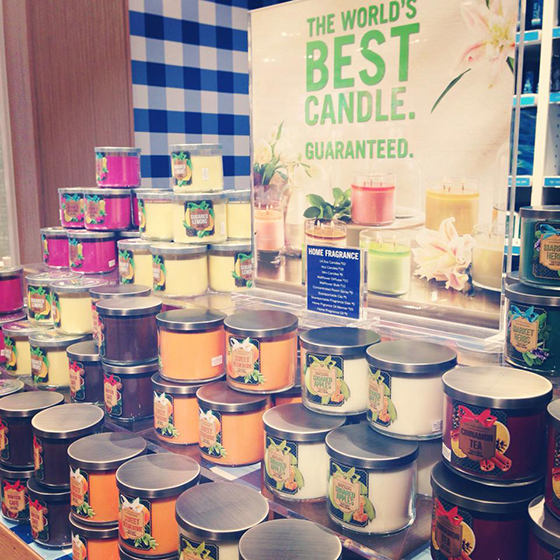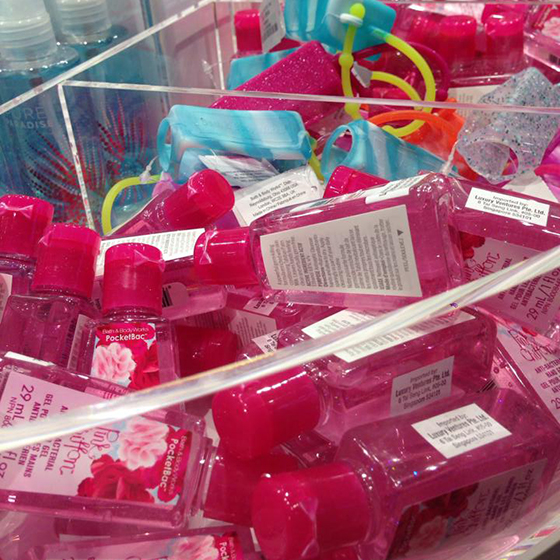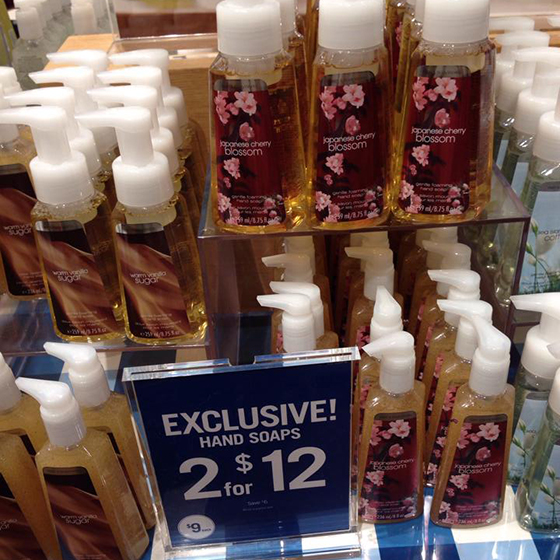 The most exciting thing about the store was the Sweet Shop collection of candles, and I couldn't resist getting a couple of them.
and these are my loots: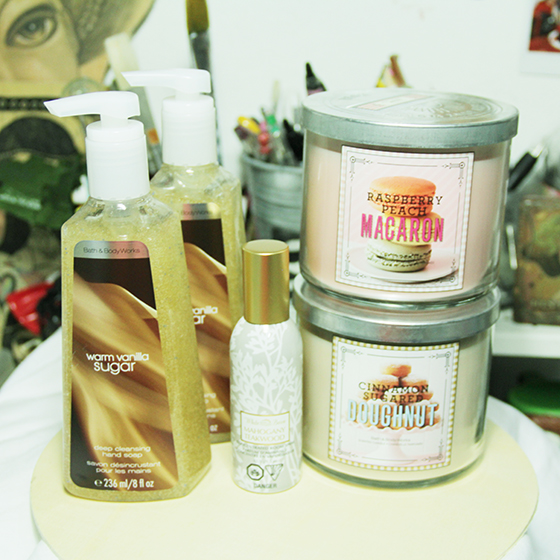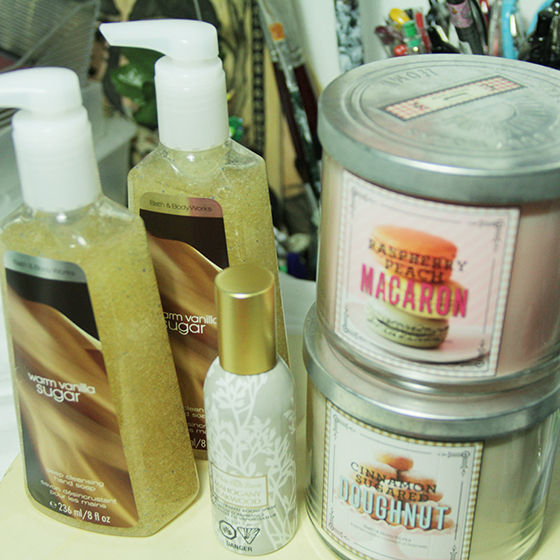 I picked the two sweet shops candles that sound the most delicious -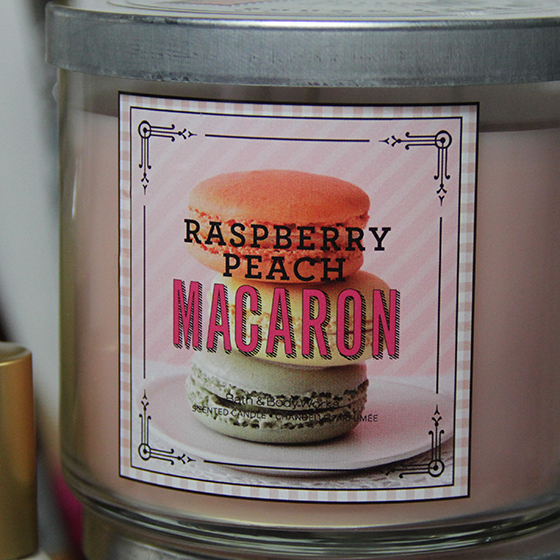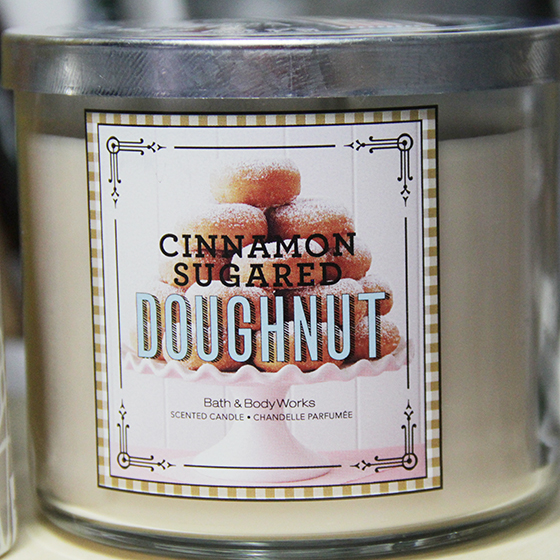 Everything in this collection smells like a cake shop... and I thought I already passed the phase of getting these baking type scents, but I just couldn't resist these.  
They even come in these cute caps.. instead of the shiny smooth silver ones.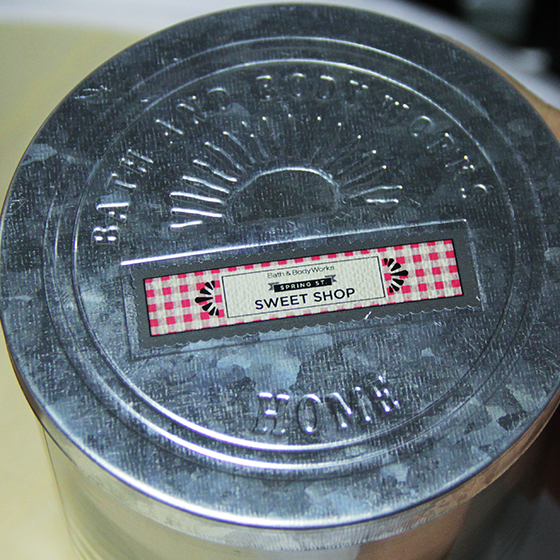 my fave handwash scent!  I like the little scrubby bits, and makes washing my hands so nice and fun.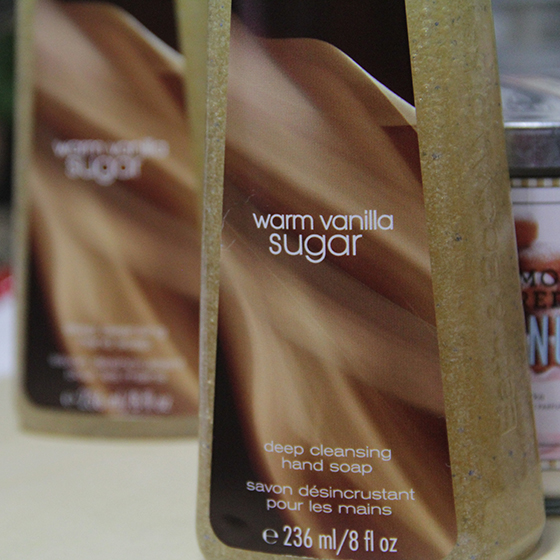 adding another room spray (I already have most of them..these are very concentrated, and a little bottle like this lasts a long time).  
I got Mahogany Teakwood --- aka  the smell of Fierce in the Ambercrombie Fitch stores. Bro loves this, of course.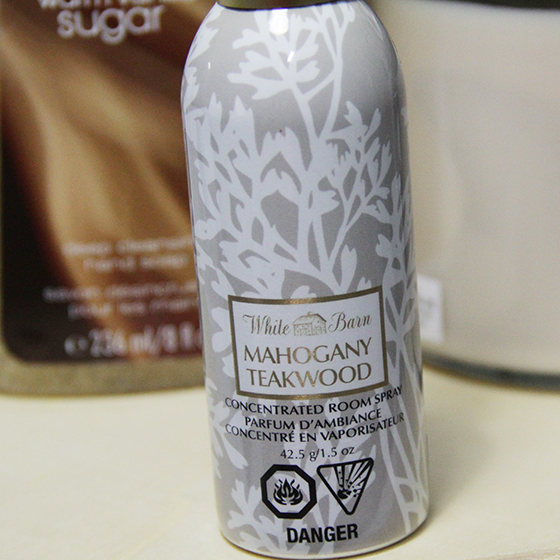 Hope this entry has been helpful, and thanks for looking!