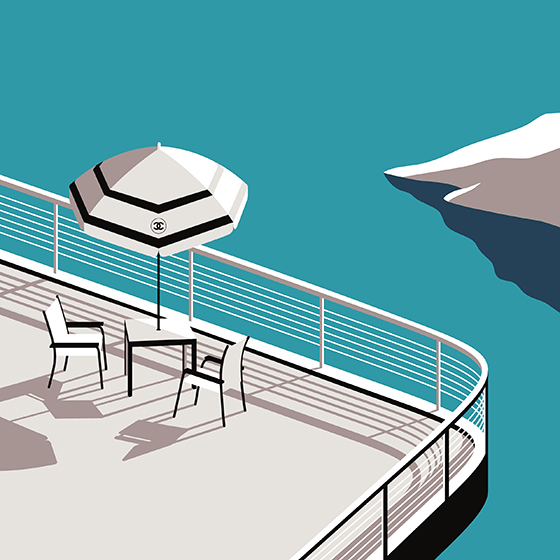 Both a haven of peace and a new space of freedom, the Riviera of the Roaring Twenties was a favourite destination of Gabrielle Chanel. Contemplating the Mediterranean, the eye wanders as far as the shores of Italy and time approaches a standstill in the clear air.
Under the blue Riviera sky, skin is tanned and style is casual. Between sunny getaways and dips in the sea, summer brings with it a new lifestyle, far from Paris and the rue Cambon; close to nature.
<span>The CHANEL Makeup Creation Studio extends the memories of the season with a vibrant collection immersed in azure blue and infused with light.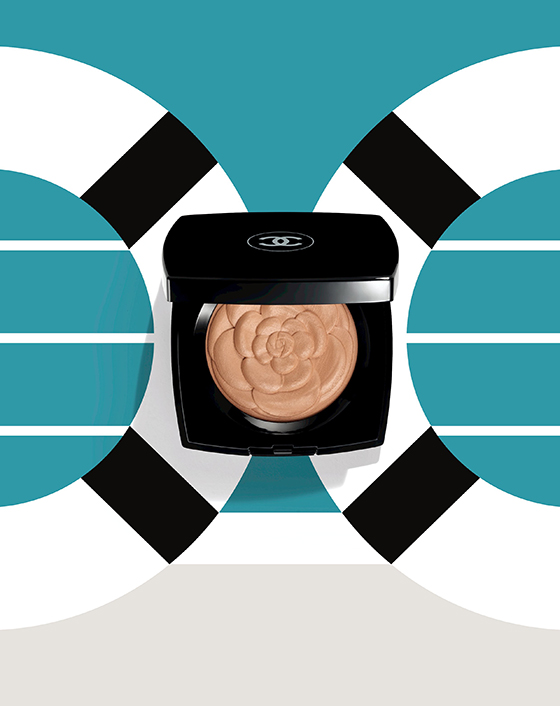 </span>
Sun-kissed colours take on more intensity and glow with luminosity to enhance a naturally golden face. Carefree elegance: the spirit of beauty by CHANEL has inspired the must-have accessory of the collection. Applied in a single sweep, STYLO EYESHADOW delivers a fresh hue and traces Riviera-coloured eyes. On eyelids and nails, the colour palette honors the blues, olive greens and browns of the sunny shores before ending on an intense violet note. From soft pink to vermilion, a shiny lipstick dresses the smile in radiance and lightness.
<span> For the final touch, a powder with delicate golden shimmers sets off a natural complexion with a radiant effect. 
</span>
COMPLEXION
EXCLUSIVE CREATION LUMIÈRE D'ÉTÉ  - SGD100
A pure complexion, beautifully bronzed by sunbeams.
This is how one might picture elegant women discovering the Riviera of the Roaring Twenties. Tanned skin embellishes bodies and faces. And a new, more natural way of being comes into play. Embossed with a camellia flower on its surface, the LUMIÈRE D'ÉTÈ exclusive creation celebrates the spirit of freedom that reigns over summer. This illuminating powder is swept lightly over the face, enhancing a natural complexion with golden shimmers and a satiny finish. The skin glows in just a few strokes. The cheekbones and décolleté glimmer as they catch the light. 
<span>
</span>
EYES
Eye makeup embraces the energy and radiance of summer.
Fresh, dazzling and joyful, colour lights up every bat of the lashes.
STYLO EYESHADOW  SGD51
The travel-friendly STYLO EYESHADOW is the ultimate summer accessory.
The CHANEL Makeup Creation Studio creates an irresistible eyeshadow in a compact and easy-to-use pen format.
It is applied in one single sweep and slips easily into a handbag. STYLO EYESHADOW is a comfortable and creamy eyeshadow that glides on perfectly. Formulated with a high concentration of water, its texture provides an instantly fresh sensation. Its pen tip allows for precise, adjustable colour on the eyelids in a dense monochrome, a sheer halo or a thin line. Its radiant, long-wear texture lights up the eyes with varying satin finishes. 
STYLO EYESHADOW can be chosen on an impulse or collected one by one to mix and match colours all summer long.
CAMPANULE. A violet with blue shimmers, inspired by the Florentine iris so dear to Mademoiselle Chanel, to dress eyelids in bold colour.
AZULEJO. A turquoise blue glistening with tone-on-tone pearlescent pigments, like the sea sparkling in the sun.
LAURIER ROSE. A golden powder pink, both soft and ultra-luminous. OLIVINE. An elegant and slightly satiny olive green.
CAROUBE. A luminous, warm brown accentuates the beauty of golden summer skin.
STYLO YEUX WATERPROOF ORCHIDÉE  SGD35
Eyes are playful, outlined in an intense vivid violet along the base of the lashes. This pure and vibrant colour stays radiant for hours on end. To be used on its own or with STYLO EYESHADOW CAMPANULE to accentuate the effect.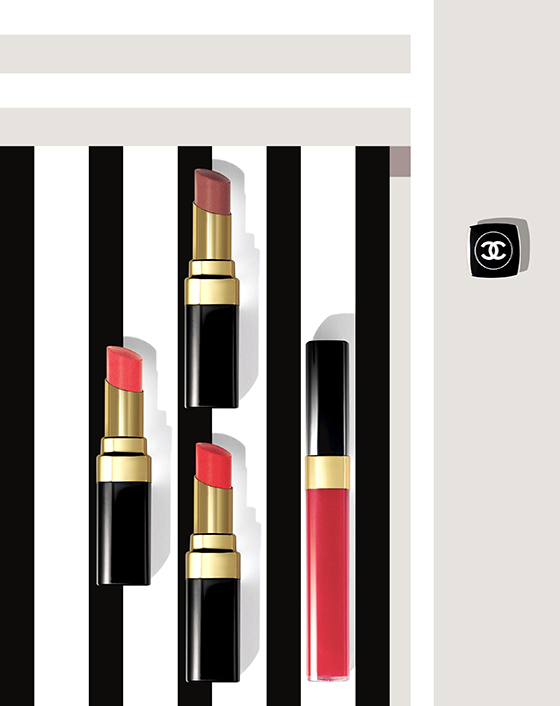 LIPS
ROUGE COCO SHINE SGD48
Fresh, spontaneous, luminous: ROUGE COCO SHINE adapts perfectly to summer moods. Both incredibly lightweight and rich in colour, the most charming of CHANEL lipsticks enjoys varying the intensity of its palette. The smile is sensual, natural and sparkling, glimmering with soft shine.
Three luminous and semi-sheer shades are discreetly touched with golden or coppery notes, like drops of sunlight sparkling on lips.
RÊVEUSE. <span>A delicate golden pink.
</span>AMOROSA. <span>A sun-kissed copper brown.
</span>INTRÉPIDE. A vivid pink touched with soft gold.
A more pigmented shade redefines radiant and easy-to-wear summer lipstick with INSOUMISE, <span>a coral red:an obvious reason to smile in the sun 
</span>
LÈVRES SCINTILLANTES  SGD45
The iconic gloss by CHANEL dresses lips in brilliance and bold colours.
ROSE PARADIS. <span>An intense pink with blue shimmers.
</span>ALLEGRIA. A striking red.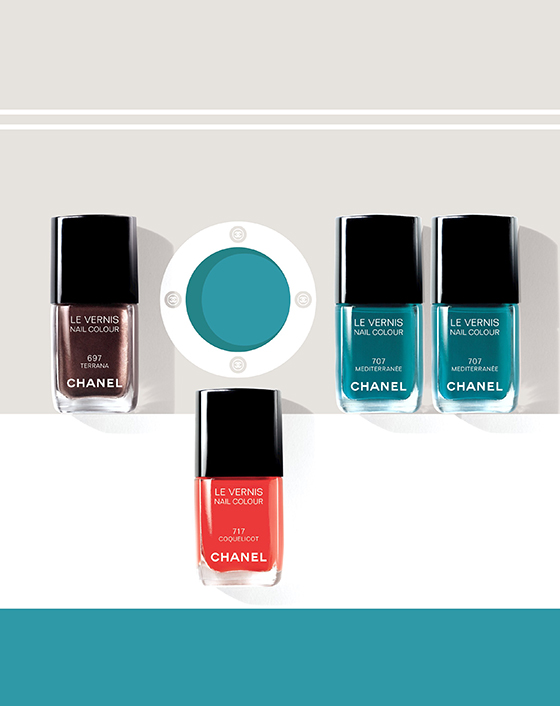 LE VERNIS   SGD38
Along the steep coasts, strewn with wild plants and flowers, flamboyant brown rocks plunge into turquoise waters.
The Riviera tells a colourful tale on nails as well.
Four audacious shades revel in a delicious breeze of freedom.
TERRANA. <span>A chocolate brown with pink shimmers.
</span>MÉDITERRANÉE. <span>A pure, deep ocean blue.
</span>COQUELICOT. <span>A luminous vermilion red.
</span>LAVANDA. An intense vivid violet. 
<strong>
AVAILABLE 5 JUNE 2015 in Singapore.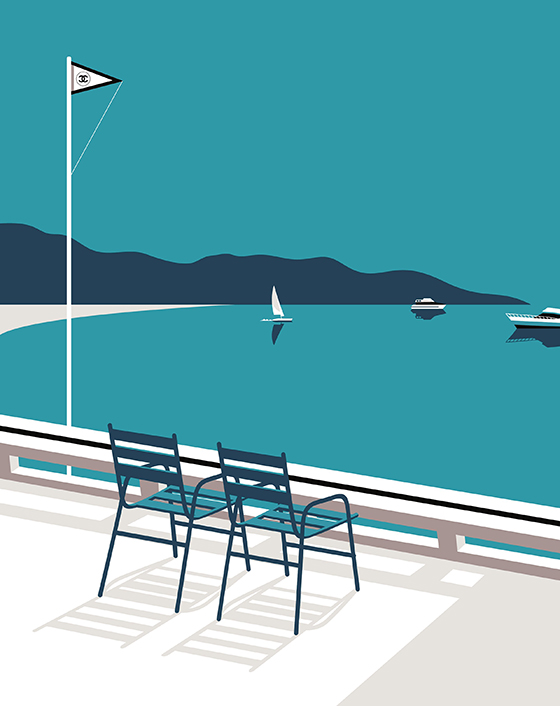 Ending off this entry with preview pictures I attended a couple of months back: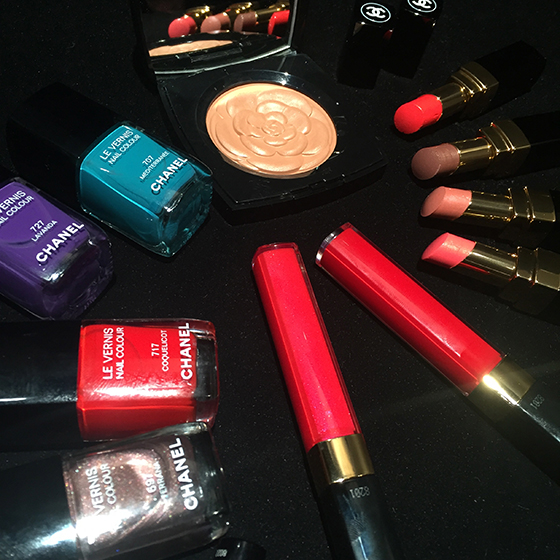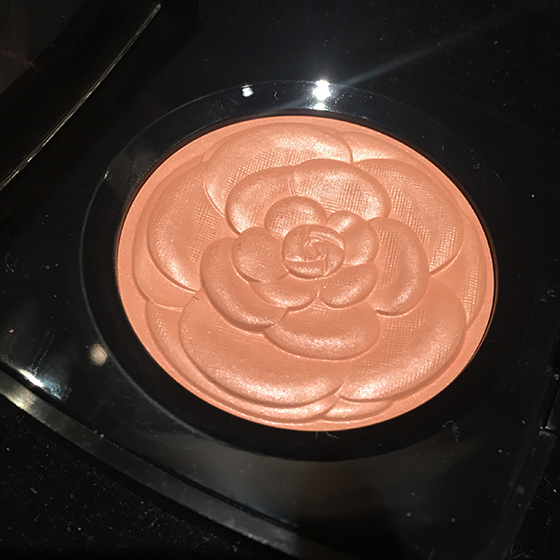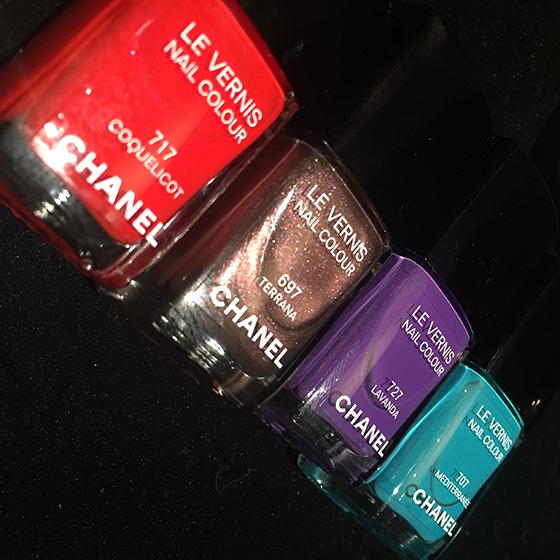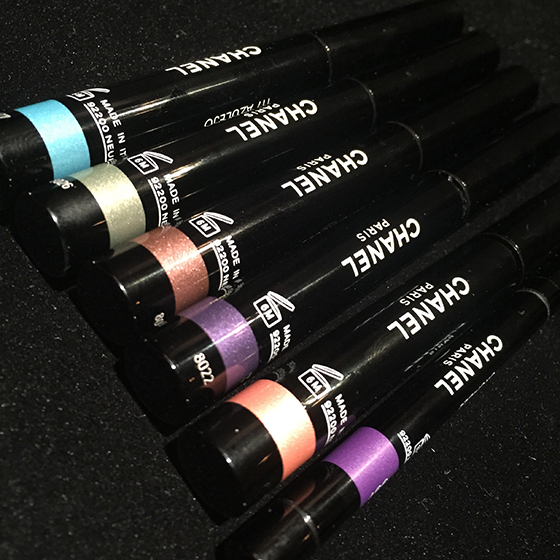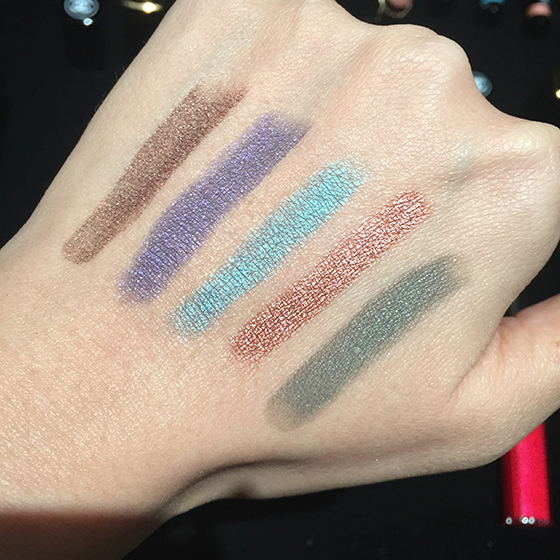 </strong>