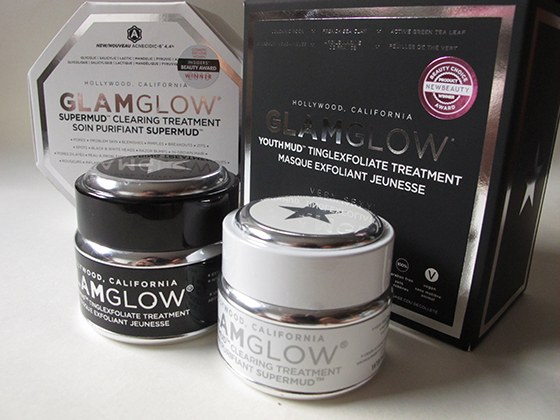 Hi hi!!  
Earlier this week, I had the chance to attend an event for the launch of GlamGlow mud masks at Sephora.  I am sure that the GlamGlow masks are already very well-known among beauty and skincare junkies.  They are mud masks that exfoliate, cleanse, renew, and simple transform your skin at first use.  I have previously tried a little sample before, and I remember the mask feeling really tingly and intense.  
Both masks are now available at Sephora stores, and they retail for S$92 each.  
The Youthmud (the black one) contains 50g of product, while the Supermud (white) contains 34g of product.  You really just need to use a thin layer each time.
Now, what are these GlamGlow masks?
YOUTHMUD
Designed as a 10 minute professional 'facial in a jar' for behind the scenes use in Hollwood's Entertainment, Music and Fashion industries for men and women, ground breaking patent pending 'Teaoxi' is Glamglow's proprietary time-release technology for instant camera-ready glowing skin.  
It leaves skin noticeably radiant and glowing, actives collagen synthesis, provides gentle resurfacing exfoliates, helps to leave skin smoother, brighter and softer. Your skin will also look more youthful and the mud absorbs impurities without removing natural oils.  
To use: apply a thin layer to clean face, and expect a tingle-tastic tightening effect in 10 mins.  Remove the mask in circular motion to exfoliate.  Use twice a week.  
SUPERMUD
SUPERMUD contains powerful ingredients, such as 6-Acid AHA & BHA blend for mind-blowing faster results.  It contains Pore-Matrix with activated X-charcoal and New K17-Clay for deep pore vaccuming extraction, to reveal seemingly poreless skin.  
Overall skin texture is improved, pores are declogged, skin elasticity is enhance, and helps the effect of scaring.  
Helps to regulate skin problems, and fight breakouts too. 
Apply a thin layer to clean skin, leave on for 5-20min.  Remove with water.
If used as a full face mask each tub contains 17 uses. 
If used as a spot streatment, there's 1000 uses in the one tub.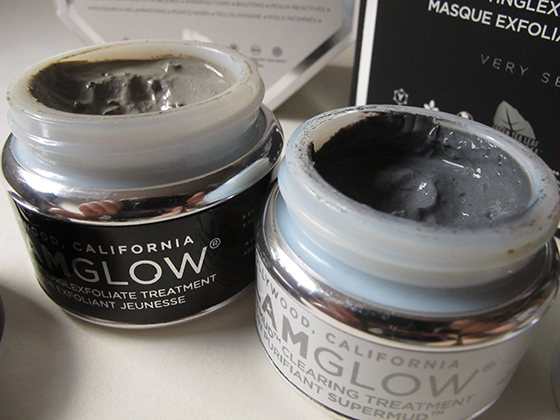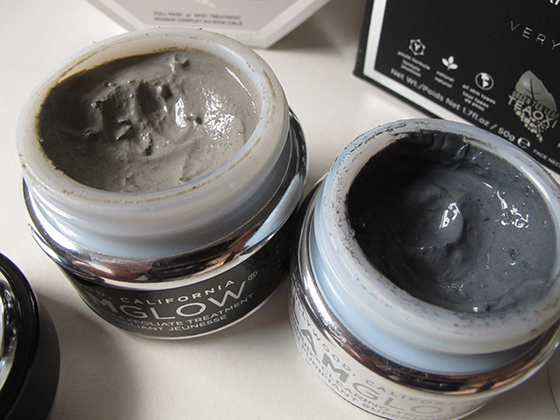 Here's me using the Youth Mud all over my face - it is very refreashing and I love the scent.  There's a tingling sensation which still lingers even after the mask s washed off.  I like  the exfoliating action as I washed the mask away, gently scrubbing my skin.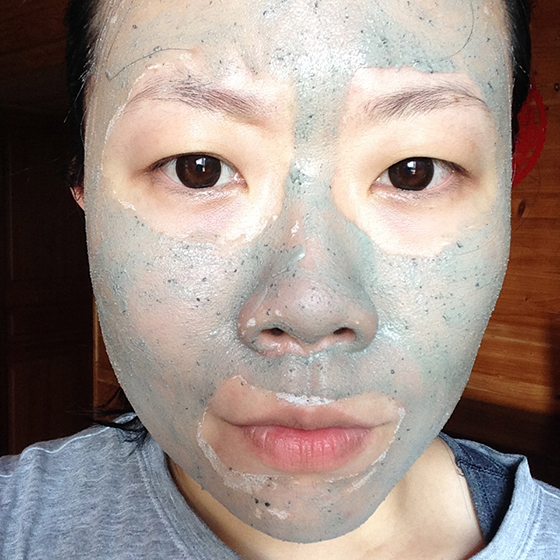 As the mask dries you can see the clay ingredients drying up and turning white-ish.  And how glam is it, also when you see the pore marks appearing on the nose!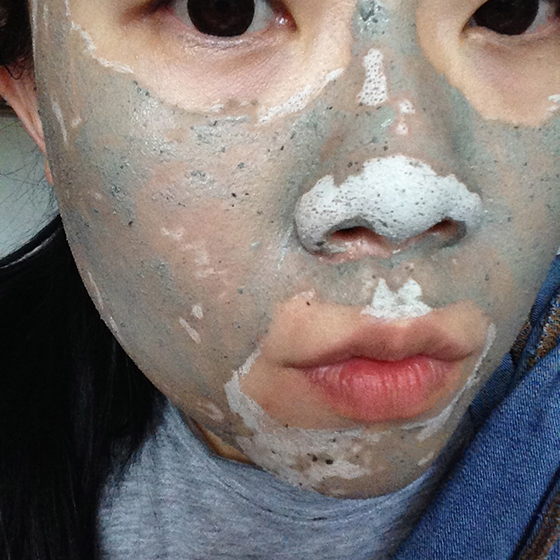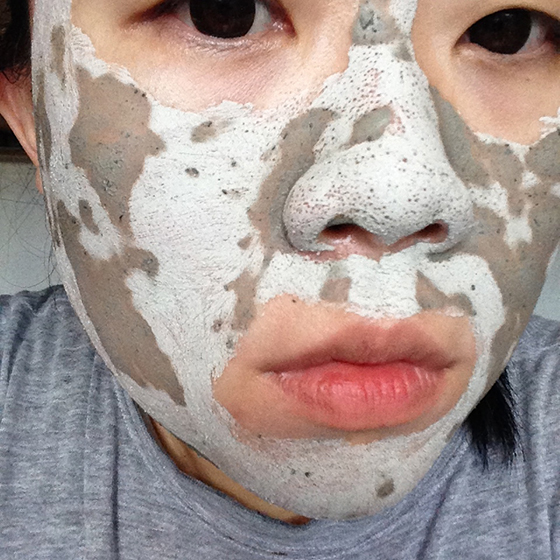 After rinsing with water, you can see clear clean skin reveal.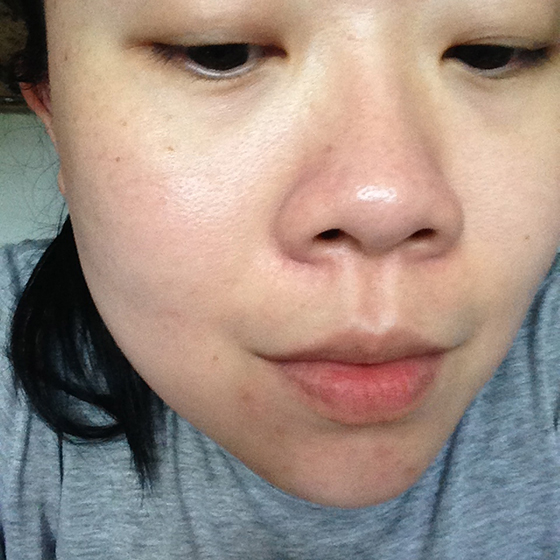 My brother already loves the Supermud which I feel is more intense and I would personally only use it around my nose and as a spot treatment.  It feels way way more tingling and 'sucking'.    I think guys would love this.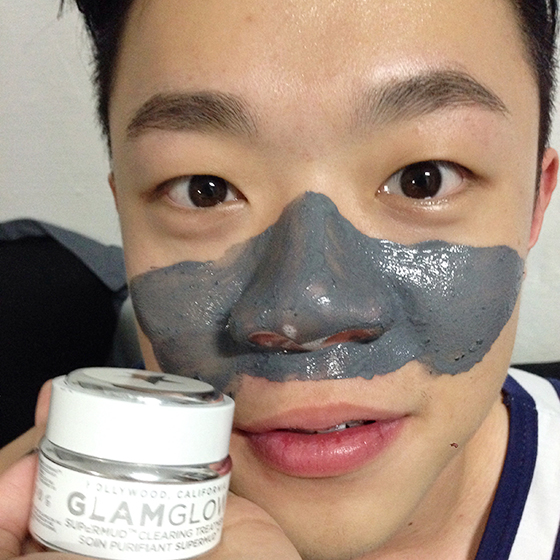 Overall, both are really powerful cleaning and exfoliating masks, as far as the mud/clay ones go.  I also use a few other mud/clay masks at the  moment, but I must say these are really good to prep your skin with before a major event. 
Here are some pics I took during the event at Sephora, where creators of GlamGlow - Glenn and Shannon Dellimore are in town to introduce their products.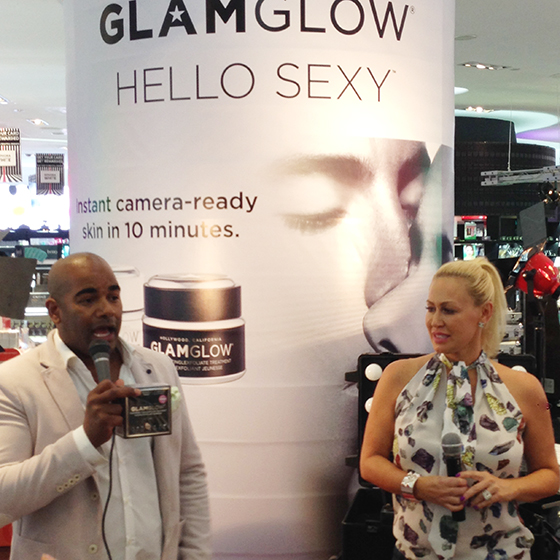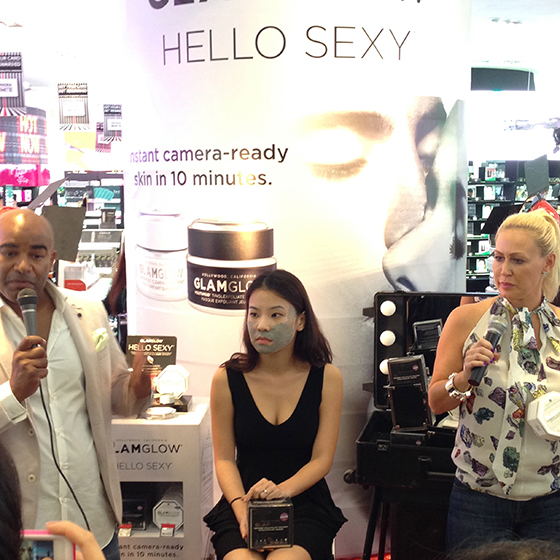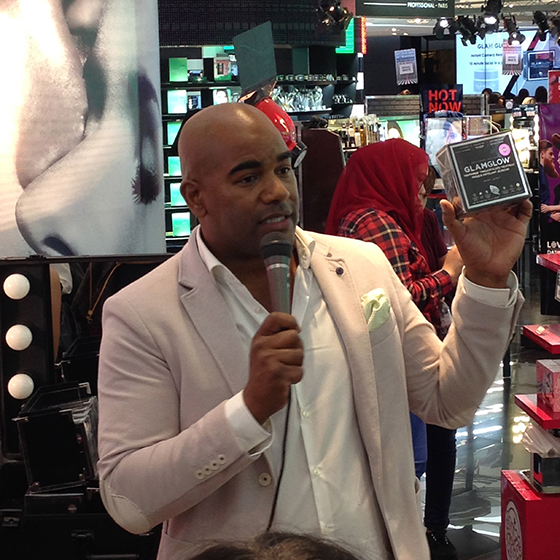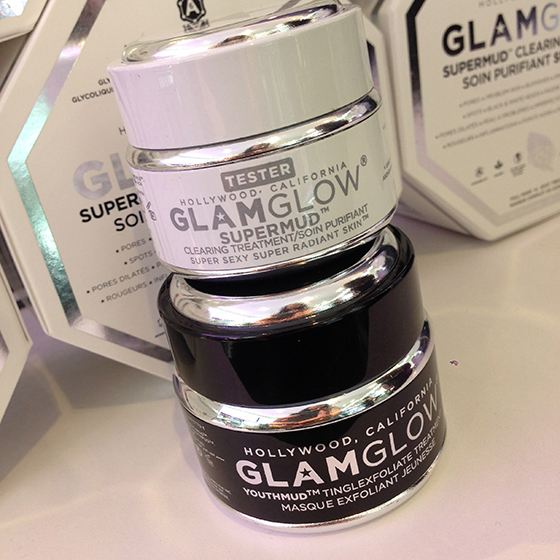 Hope you find this sharing helpful, and definitely check out the GlamGlow mudmasks!