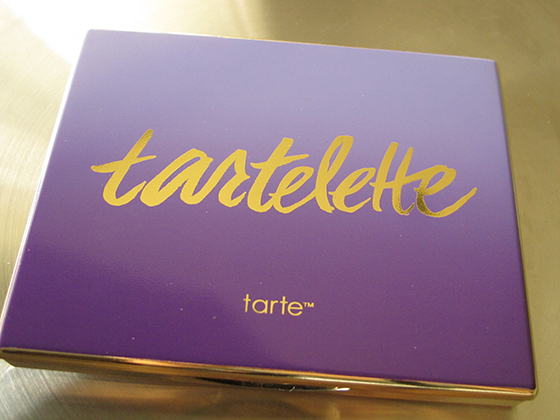 Hi hi
This entry will feature the new Tarte Tartelette palette - it is an all matte eyeshadow palette, and all neutrals of course.  I swatched it at Sephora a few weeks back, and the quality of the eyeshadows impressed me.  They are very fine, and very smooth.  And at $48 or was it $58?  I think this is a great staple eyeshadow palette indeed. Anyway, this was a birthday present from my babe Sarah when we met up back in early March.  Thank you Sarah!!!! 
I have since used the palette a few times, and I think the paler shades all blended into my skintone... so I will need something with a bit of shimmer to make them pop if I am using them as browbone highlight.  
The blending shades (2nd and 3rd row) are the standouts for me.. they blend beautifully and all are great transition shades, or when you just want to add some dimension to your eyes without looking like you have used any actual colours. 
The darkest shades are good for adding depth to your eyelook, or as the actual lid colors.  I also love the combinatio of both warm and cool tone neutrals, and a couple of the mauvey shades give this palette some versatility.  
Overall, this is a palette that I highly recommend - it has a good price point, good color selection and must  have for neutral eyeshadow lovers!  It is still available at Sephora stores if you are interested!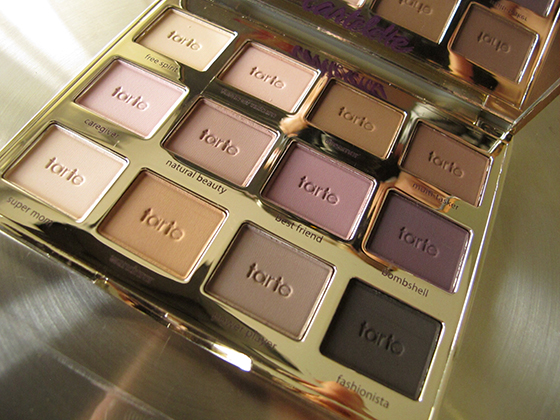 Here's my color placement in this LOTD - just a soft everyday smokey eyes. 
In the order that I apply on my eyes 
1 - on my browbone highlight, with a fluffy brush
2 - blending and crease color, with a fluffy brush 
3 - another layer of blending, but nearer to the lid space
4 - lid color, using 217 brush
5 - added this nearer to the lashline for definition and depth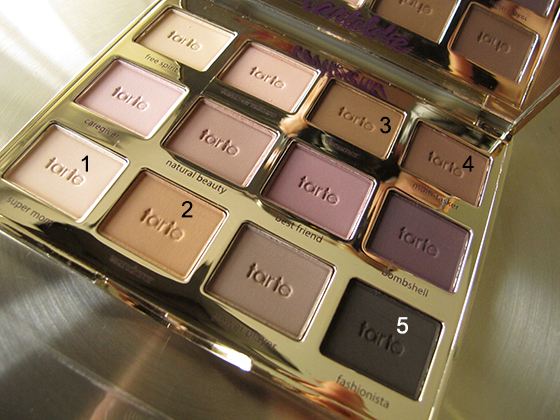 here are swatches of all the shades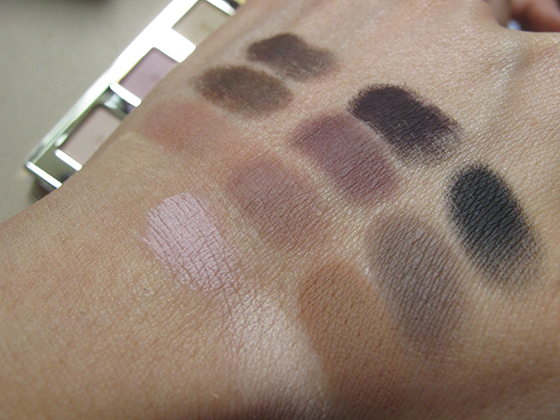 Here's a close of the eyelook - I did not use any eyeliner.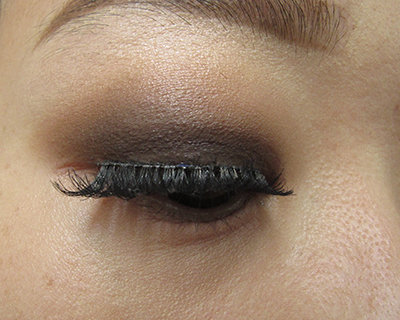 and an overall look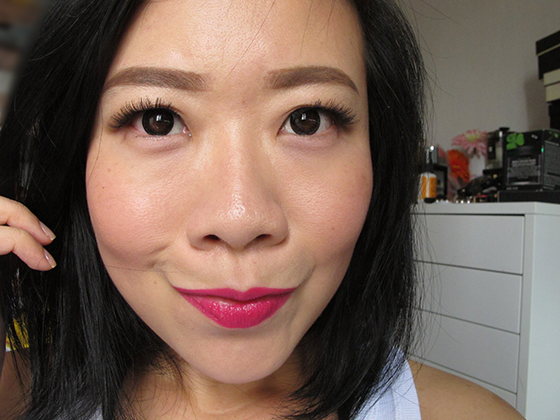 All products used: 
Face - Giorgio Armani Luminous Silk Foundation (shade 04), set with Shiseido Total Radiance Loose Powder
Concealer - NARS Radiant Creamy Concealer (shade Vanilla)
Eyes - Tartelette eyeshadow palette  (refer to other entry here)
Cheeks - Giorgio Sun Bronzer in 100, NARS Dual Intensity blush in Panic 
Brows - Anastasia Beverly Hills brow powder in Dark Brown, set with Tarte tinted brow gel in Rich Brown 
Lips - Clinique Pop Lip Colours as mentioned 
Brushes used: 
Anastasia Beverly Hills brush in 20 to do my brows
MUFE 150 brush to apply cheek color
13rushes angled brush to apply bronzer and cheek highlight (for highlight I used the pale shade from NARS Craving dual intensity blush)
That's all I have for this entry!  Hope you find it helpful!
Thanks for reading!