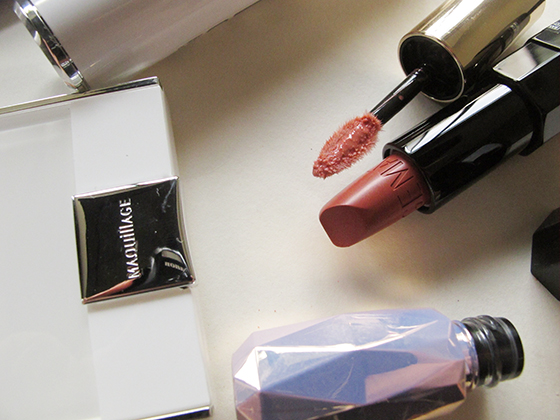 Hi hi!!
This is a look which I did with some products from MAQuillAGE's latest Spring Collection!    The outstanding products from this collection, I feel - are the lip products (no surprises there) and the highlight brush.  The eyeshadow palette is beautiful but very safe, and I personally don't use the pink as a eyeshadow color.  I did, however, used the pink as an accent shade to blend the browns together. 
On my eyelids, I used the medium brown shade.. blending it all over my lids... and I used the darkest brown closer to my lashline.  I used the pink sparkly shade on top of the eyelids for some added dimenstion.  If you want a softer feminine look, I would think the pink is the lid color, whereas the browns are the defining shades.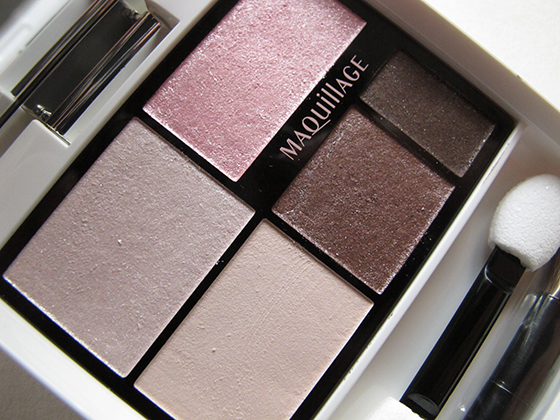 Here are some swatches -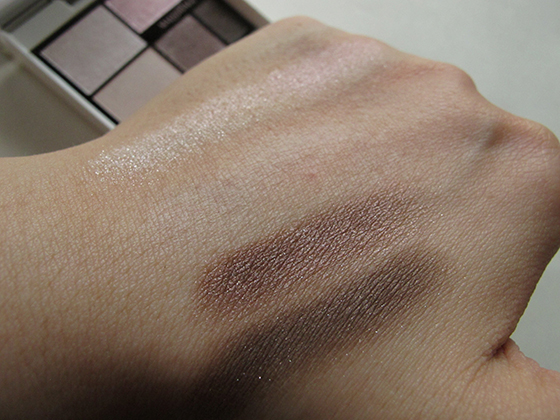 And this is an extension to their True blushes which comes with a built in blush brush, and the actual blush is in the casing (which is refillable).  This is a pale neutral white highlight shade.  Suitable for my skintone, and gives a subtle glow without anything too shimmery at all.  The built in brush picks up just enough product - and is made of good quality natural brush hair to apply and blend the color onto your cheeks.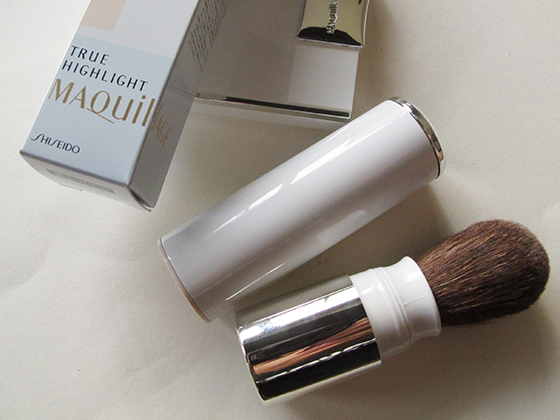 Here is a comparison to the actual brush shade.  I am not going to swatch it, as you won't be able to see it at the back of my hand anyway.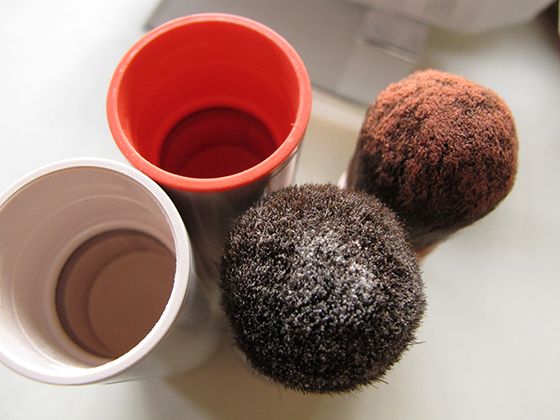 And the lippies - if you are familiar with the MAQuillAGE true rouge, you will know that they have very good formula - soft, creamy and good color payoff.  The range of colors are great for those who like natural shades - you will find all shades of beigy nude, pinky nude, rosy nude... the list goes on.  I love the finish and formula of these lipsticks.  The essence gloss is pigmented and in this particular one, contains some golden shimmer which makes your lips look shiny and healthy.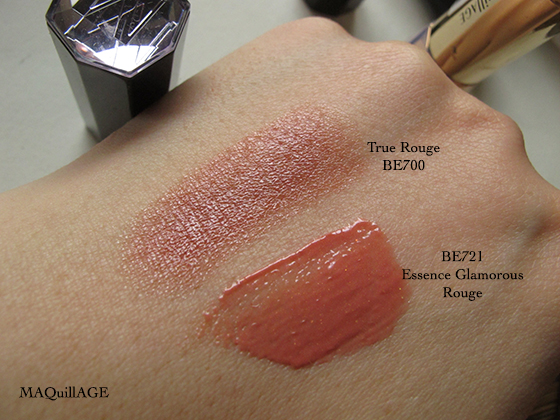 Here are some lip swatches - and an idea of the color payoff. 
And an overall look featuring the color products mentioned in this entry.  
I am also using an all MAQuillAGE base routine which I will be reviewing in a later entry.  
Lashes used are Velour Lashes, in Whispie me Away - my fave Velour Lashes so far.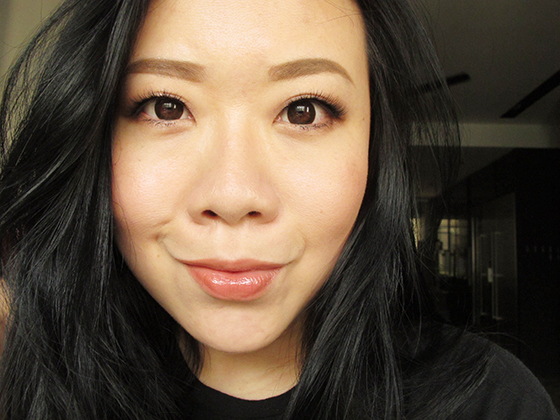 Here you can see the pink eyeshadow peeking out...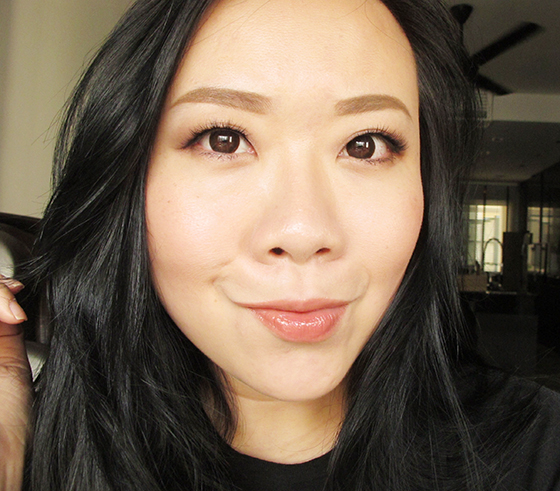 Have you checked out the new MAQuillAGE collection yet? 
Hope you like this look, and thanks for reading!