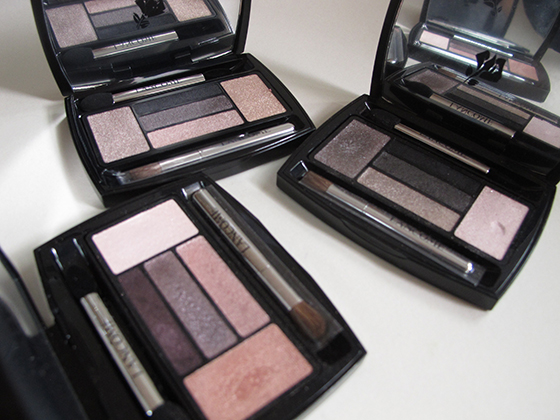 Hi hi!
This is kind of a weird LOTD, because I had these pictures of the beautiful Lancome palettes sitting in a draft entry, and somehow I never got to posting them.  And I used one of the palettes yesterday, so I thought I would take a few pics along the way to show you how it looks like on me. 
I can't say enough how much I love these Lancome palettes - to me, for the price that they are, the quality and color variety is a lot more worthwhile than what you would pay for Chanel and Dior (oh how we are always so swayed by their beautiful seasonal campaigns) but these Lancome palettes are in their permanent range, you can find a palette or two to suit your mood... and they all deliver intense pigments and the most beautiful and chic sparkles.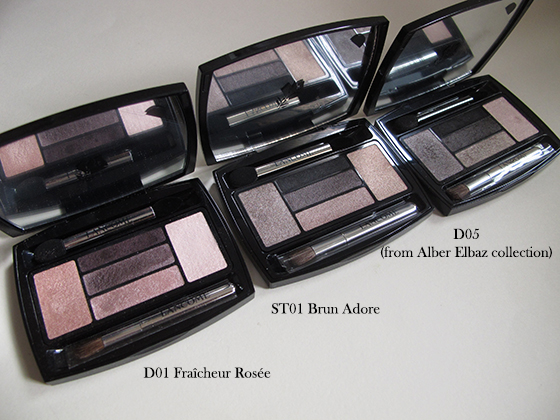 Here's a swatch of Brun Adore - the palette that I am using on my eyes - 
I only used 3 of the 5 shades 
the most left shade alll over my lids, blended up to the crease (but not too high up) and the middle darker shade closer to the lashline to add some definition.  
I used the right most shade as a browbone highlight. 
I just used a tapered blending brush to do the whole look.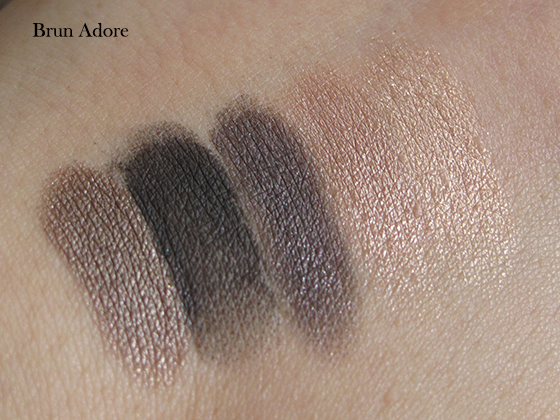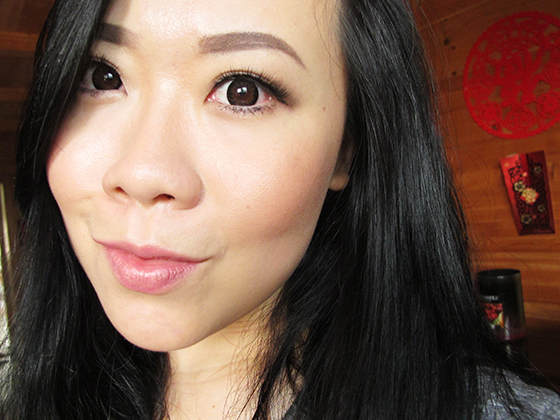 and one more pic which I like so much... that I took with my iphone while showing my girlfriends my LOTD. 
All products used: 
face - Sulwhasoo Snowise Whitening BB Base, Lancôme Absolue Sublime Rejuvenating Essence Foundation, Ettusais Mineral+ loose powder
concealer - YSL Touche Eclat under the eyes, NARS Cream Radiant concealer for spots
lips - Tom Ford In the Buff (my lips were quite stained pink, this is actually a more beige nude lipstick) 
eyes - Lancôme Hypnôse Star Eyes Palette Brun Adore 
liner - Charlotte Tilbury Rock N Kohl liner in Bedroom Black
lashes - Velour Lashes 
mascara - YSL Faux Cils in black 
cheeks - Guerlain Blush G , Laneige sculpting blush in 06 
brows - Anastasia Brow Powder dark brown, Lancome brow pencil