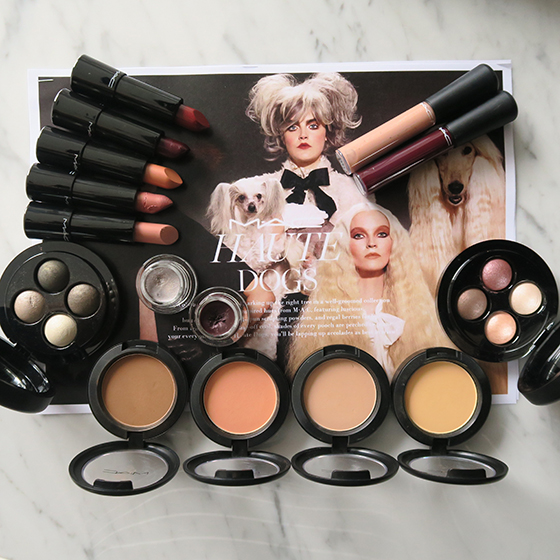 MAC Haute Dogs collection is a dog-themed collection - in terms of the luxe earth tones and textures inspired by pooches.  If you remember, several years back, MAC released a Feline collection, in which cat-eyed, wing-eye looks were the feature of the collection (think metallic liquid liners and cool sleek tones).   So, it is only appropriate, and a matter of time that they released a dogs collection.   This is a huge collection, covering everything from eyes to lips and nails, including brushes too - some are already existing in the permanent range. To me the standout products are the four sculpting powders and the mineralize rich lipsticks. 
This collection is currently available, at all MAC locations. 
The story: 
Woman's best friend is barking up the right tree in a well-groomed collection of new canine-inspired hues from MAC featuring luscious buttery fur tones, gold spun sculpting powders, and regal berries for lips.
From aristocratic to collars-off cool, shades of every pooch are perched to prime your every mood. 
The products:
Mineralize Rich Lipstick [SG42 each]
Fashion Pack - pale pink peach
Rare Breed - mid-tone pinky nude
Barking Gorgeous - light peach
Nose for Style - deep claret red
Labradorable - deep wine
Mineralize Glass [SG42 each]
Lap Dog - pale light pink-nude
Sheer Coincidence - mid-tone rosy nude 
Modest - soft beige with light frost
Dressed to the K9s - deep burgundy-plum
Lip Pencil [SG31 each]
Currant -intense reddish purple
Naked Liner - light neutral 
Mineralize Eye Shadow x 4  [SG74 each]
Pure Breed - plum, silver cream, tan-gold, deep brown
A Glimmer of Gold - four coordinated colours from soft gold to copper bronze
Posh Pedigree - deep olive green, white lemon, dirty grey, charcoal greenish grey
Fluidline [SG31 each]
Black Track - solid flat black
Rich Ground - reddened cocoa with frost
Great Dame - blackened plum
Catch my Eye - cool taupe grey with dazzle pearl
Veluxe Brow Liner [SG33 each]
Strawberry Blonde soft mute beige taupe
Deep Brunette muted blackish brown 
Mineralize Skinfinish [SG53 each]
Soft & Gentle gilded peach-bronze
Cheeky Bronze (THIS IS LOVE) soft coral with golden shimmer 
Sculpting Powder/ Shaping Powder [SG39 each]
Lightsweep warm beige with fine pearl
Warm Light clean peach
Shadester mid-tone leathery brown 
Soft Focus plantain yellow-gold 
MAC Studio Nail Lacquer [SGD24 each]
Vintage Vamp burgundy red
Snazzy Hound mid-tone grey
Very Important Poodle warm mid-tone nude 
Brush
288SE Duo Fibre eye shader brush SG61
209 Eye Liner Brush SG39
139SE Duo Fibre Tapered Face Brush SG84
161SE Duo Fibre Face Glider Brush SG84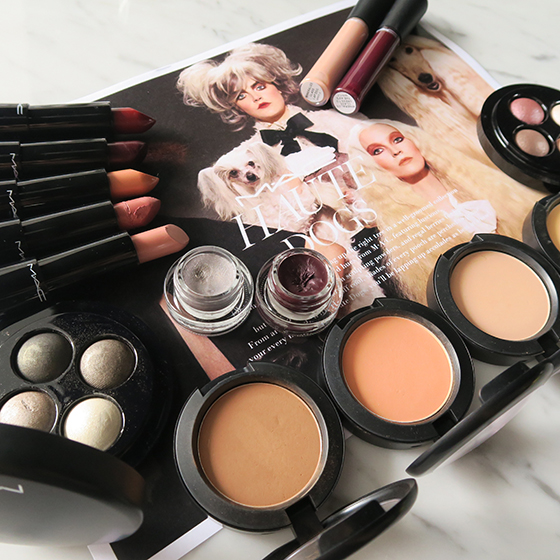 The Swatches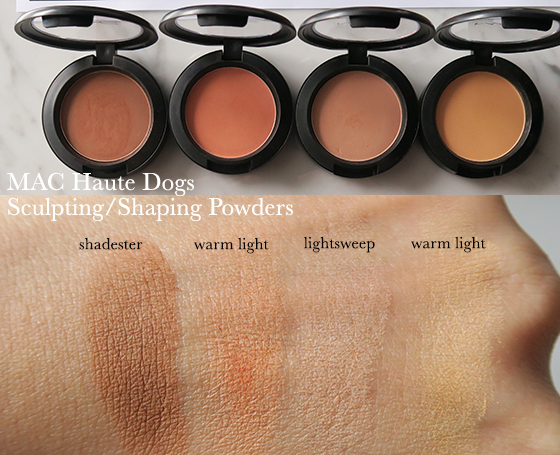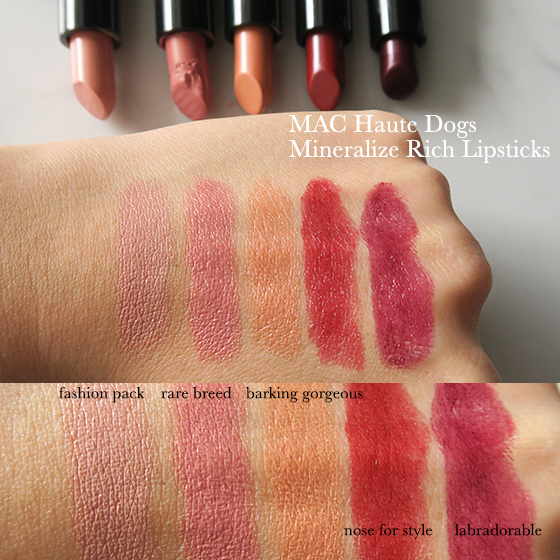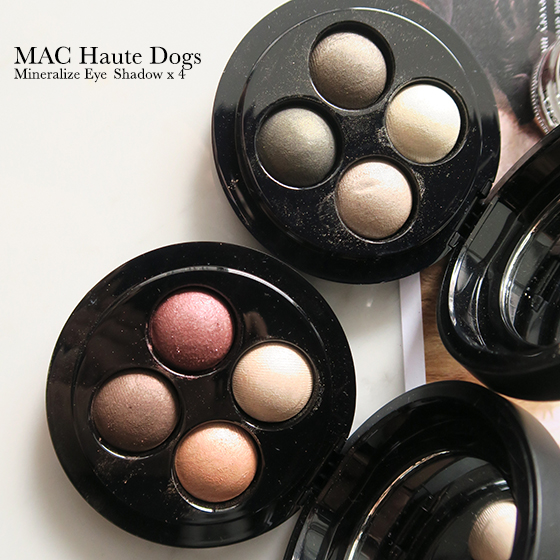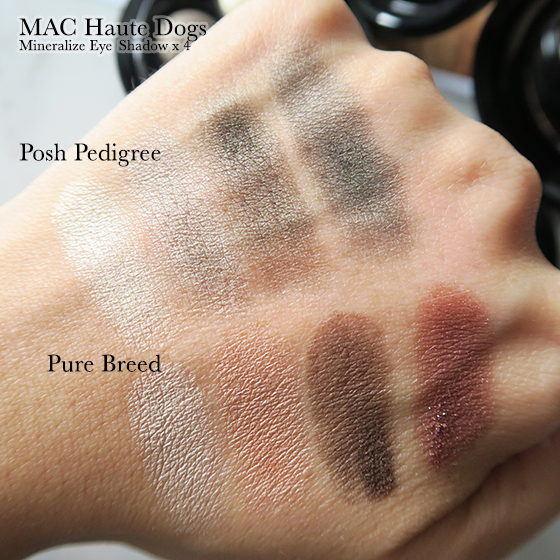 That's all I have for this entry, I do have a few pieces from this collection - I picked my fave shades of lippies and sculpting powders, so stay tuned for an update!
Thanks for reading!