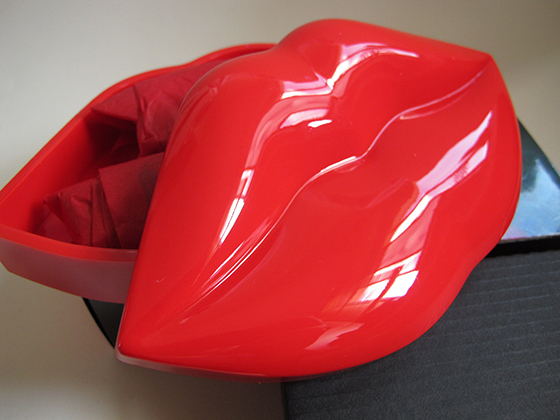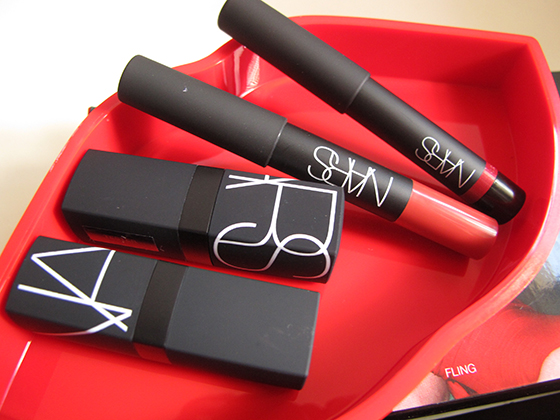 Hi hi!!
Of all the beautiful NARS Guy Bourdin goodies, I think the Fling Lip Kit is the most exciting (well, in addition to the Cinematic lipsticks, but more on that later) - it is also very very great value for money - $65 for a total of four lip products in a solid red lippy casing.  Two are full sized lipsticks, and two mini lip pencils. 
Although I already have 'Damage' lipstick from another lip kit, I didn't have the rest of the lip colors.  In any case.... that red lip case is just to die for.  for! :) 

Product Story:
The uninhibited look of a provocatively painted mouth was a signature of Guy Bourdin's high-fashion photography. NARS evokes Bourdin's sensual lip looks with this set of two signature full-size sheer lipstick shades and two mini lip pencils, housed in a red lacquered lip-shaped case.
Here are the four colors - and like always, NARS usuall packs their most popular and classic lip shades in a variety of finishes into each set, so you always have great wearable shades, something matte, something glossy and something in between.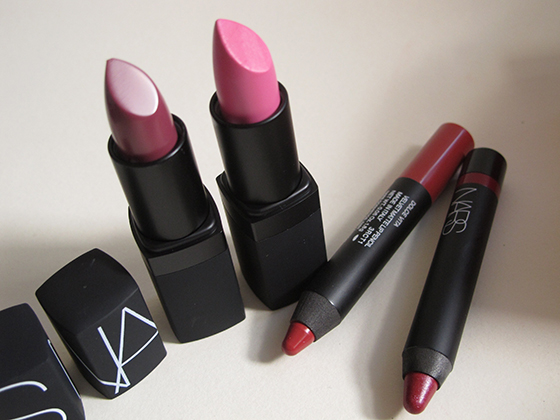 Fling Lip Set
Roman Holiday Lipstick: Pretty pastel with a delicate hint of pink 
Damage Lipstick: Sheer muted grape 
Dolce Vita Velvet Matte Lip Pencil: Dusty rose 
Baroque Velvet Gloss Lip Pencil: Rapsberry sorbet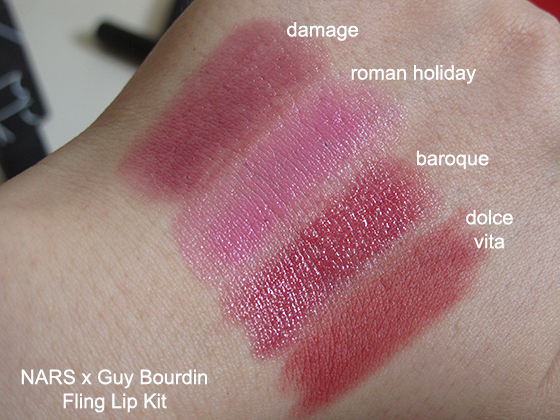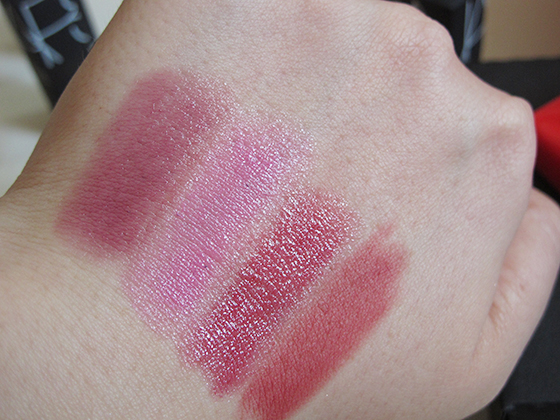 and  a quick look of Roman Holiday on my lips - because it is a sheer candy pink, it is very versatile - here I match it with a smokey eyes.  More details on this whole look in a later entry (hint, it's mainly NARS).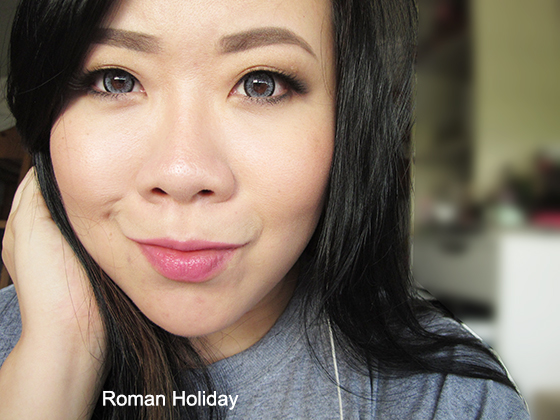 I heard that quantities for this Fling kit is very limited, it might be already out of stock at Tangs & Robinsons as this entry gets posted.  
Have you shopped the Guy Bourdin collection yet?  Which are your top picks?
Hope this is helpful and thanks for looking!